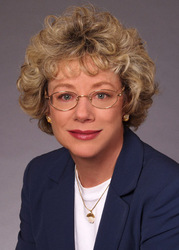 Janey is a payments industry thought leader and a terrific asset to our knowledge base
Santa Fe, NM (PRWEB) January 15, 2008
Catherine A. Allen, founding chairman and CEO of The Santa Fe Group, today announced that Janey A. Place, Ph.D. will work with The Santa Fe Group as a Senior Consultant.
Place is CEO and founder of DigitalThinking, a business strategy, technology, innovation and payment systems consulting company based in New York City and Los Angeles. She will continue to work with clients through DigitalThinking while also working with The Santa Fe Group.
Known throughout banking as a payments innovator and one of today's leading thinkers in mobile payments technology, Place was named by Bank Technology News in 2007 as one of the top five technology visionaries in banking.
"Janey is a payments industry thought leader and a terrific asset to our knowledge base," said Allen. Allen and Place worked together during Allen's tenure as CEO of financial services industry group BITS.
During the 1990s, Place made her mark in financial services Internet strategy, first at Wells Fargo Bank where she helped define the opportunities and business models offered by the Internet, and later when she was hired by NationsBank CEO Hugh McCall to lead the company's strategic technology group. While there, she became a pioneer in developing market-leading Internet initiatives.
Since then, Place has served in executive roles at several of the country's largest financial institutions. She was president of Mellon Lab and OnLine Services, and executive vice president of Mellon Financial Corporation, responsible for Mellon's business innovation lab and e-commerce strategy. She was executive vice president for Bank of America's Strategic Technology group. At both banks, she reported directly to the CEO and was a member of the Senior Management Committee.
Place will work with Santa Fe Group clients to help them create strategic, forward-thinking payments technology strategies, particularly in the mobile area. She will also publish white papers on critical industry issues. The papers will be available for free download on The Santa Fe Group website.
About The Santa Fe Group
The Santa Fe Group is a strategic consulting company providing expertise to clients on cybersecurity, critical infrastructure protection, fraud reduction and payments strategies. Drawing from the most advanced thinking in the industry, access to technology and security experts, and our deep knowledge of industry regulatory and legislative issues, we bring outstanding results to our clients. The Santa Fe Group is a strategic partner to BITS, a nonprofit consortium whose members are 100 of the nation's largest financial institutions.
About DigitalThinking
DigitalThinking is business strategy, technology, innovation and payment systems consulting company based in New York City and Los Angeles. Founded in 2004, Digital Thinking has served financial services clients, technology companies, and innovative start-ups. DigitalThinking advises clients on business strategy, strategic opportunities and go-to-market strategies. Opportunities in the mobile channel have been a focus for DigitalThinking clients.
###