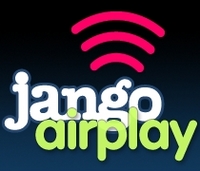 I've tried every music promotion service there is, but never had a response like this
New York, NY (PRWEB) March 4, 2009
While there are plenty of places for unsigned and independent artists to post their music and hope someone finds it, there has been no way to get pro-actively played to a guaranteed number of potential fans. That's why Jango (http://www.jango.com ), a top ten* US music site with over six million monthly listeners, today announced the launch of "Jango Airplay" - a new music promotion service that gives emerging artists guaranteed airplay and exposure on Jango's custom radio stations, right alongside any major artists they choose.
For as little as $30 for 1,000 plays, emerging artists can get instant airplay and new fans, simply by submitting a song and picking the popular artists whose fans they would like to target. The emerging artist's song then gets played to listeners who like those popular artists; at the same time a display ad encourages listeners to rate the song or even become a fan of the emerging artist. In addition to targeting by music taste, artists can target listeners by age, gender and location.
"Emerging artists can spend a lot of time, effort and money on promotion, but never really know if anyone is truly listening," said Dan Kaufman, CEO of Jango. "With Jango Airplay, it's virtually effortless for any emerging artist to get heard by our community of six million listeners who are passionate about discovering, sharing and interacting with new music and artists."
Beta testing of Jango Airplay shows strong enthusiasm from artists for guaranteed spins to a targeted, receptive audience - and from Jango listeners to engage with up-and-coming acts and actively contribute to their success. On average, $30 spent on 1,000 plays results in 100 positive actions from listeners who say they like the artist, write a comment, and/or become a full-fledged fan. Artists can communicate directly with their new fans, and also get a "Fan Profile" research report breaking down the gender, age, location and musical preferences of people who liked (and disliked) their song.
"I've tried every music promotion service there is, but never had a response like this," said Mikey Wax, an independent musician from New York City who received a lot of buzz as one of the first artists to use Jango Airplay. "For $50 I got 2,000 airplays on Jango. At the end of the day, I had nearly 400 "likes," over 50 new fans and lots of positive comments, and I also saw increases in album sales and traffic to my website. You just can't find that kind of immediate response anywhere else."
Jango Airplay offers several levels of cost-effective and targeted airplay. Prices start at $30 for 1,000 plays, $50 for 2,000 plays and $100 for 5,000 plays. Larger packages for artists and labels are also available. What's more, songs that receive at least 50 positive ratings are automatically entered into general rotation for even more plays at no additional cost. The more listeners who say they like the song, the more it gets played.
Jango Airplay makes sure to strike a balance between providing artists with relevant exposure and upholding the integrity of the station programming that more than six million listeners enjoy every month. Jango employs a stringent quality review process and Airplay songs are played no more than once per day to any given listener, unless the listener asks for more.
For additional information about Jango Airplay, and to sign up, artists should visit: http://airplay.jango.com
About Jango.com and Jango Airplay Launched in November 2007 and headquartered in New York City, Jango is a custom radio and music discovery service that lets people create and share custom radio stations. An internet radio service, Jango follows all restrictions of the Digital Millennium Copyright Act (DMCA) and pays royalties due to artists every time a song is played. It's the easy way to play the music you want and discover new music - legally and free.
Launched in February 2009, Jango Airplay is a unique music promotion service that gives emerging artists guaranteed airplay and exposure on Jango's stations, as "similar artists" alongside the popular artists of their choice. Packages start at as little as $30 for 1,000 plays and give emerging artists the unprecedented opportunity to be proactively exposed to millions of people who like their kind of music.
*Jango.com is the #8 largest music site in the US (ComScore, pageviews, Dec 2008)
###