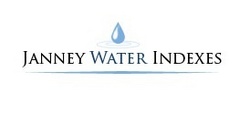 New York, NY (PRWEB) March 20, 2008
The Janney Water Index (TICKER: JGI) will add six new components, effective 6:00 PM (EST) Sunday, March 23. As a result, six stocks will be deleted from the index. The changes result from the index's quarterly rebalancing. A complete list of constituents and weights will be posted on the Janney Index web site, http://janney.snetglobalindexes.com/about_the_indexes.php .
The Janney Water Index is a capitalization-weighted, float adjusted index of 60 of the most prominent water stocks in the world. To be included in the JGI stocks must pass multiple screens, including for capitalization, float, exchange listing, share price and turnover. Index rules concerning liquidity were revised, raising the threshold for inclusion in the index to turnover of $1 million per day for 90% of the weight of the index.
The six deletions are all Chinese listed companies, which failed to pass the inclusion criteria based on the new liquidity rule, which is designed to improve the overall investability of the index.
The Janney Water Works Index (TICKER: JWW), which comprises water utilities from around the world, added four new stocks, while the Janney Water Tech Index (TICKER: JWT), which comprises companies engaged in the development of water infrastructure, added two new stocks.
Detailed information, including constituent data, rules and price information, on the Janney family of global water indexes is available at http://www.janneywaterindexes.com. Data is also available through most vendors of financial data.
Index / Ticker:
Janney Water Index / JGI
Janney Water Works / JWW
Janney Water Tech / JWT
Index Info:
Debra Coy
Janney Montgomery Scott, LLC
202-955-4315
Joseph LaCorte
J-Net Global Indexes, LLC
646-467-7927
http://www.janneywaterindexes.com
# # #