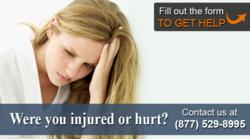 Januvia Lawsuits Now Offered by the Berman Law Group
New York, NY (PRWEB) May 03, 2013
The law offices of Berman and Berman are now representing clients who may have been affected or harmed by the diabetes drug Januvia. The partners of Berman and Berman will provide legal representation for clients across the United States who have taken Januvia, Sitagliptin, or any other form of the diabetic drug. They can be reached at their website: http://lawsuitjanuvia.com or by phone at 1-877-529-8995. They are able to represent clients all over the world who have been allegedly harmed from using the drug and want to file a Januvia lawsuit and pursue justice.
The Berman and Berman law group consists of personal injury attorneys who have built an esteemed reputation over time through their legal cases and fair representation of the clients they serve. The law firm is based in Florida but is able to represent clients throughout the United States who may have been severely injured from taking the drug Januvia.
Januvia (sitagliptin) is an oral diabetes medicine that helps control blood sugar levels. It works by regulating the levels of insulin your body produces after eating. Januvia is for people with type 2 diabetes. It is sometimes used in combination with other diabetes medications, but is not for treating type 1 diabetes. Januvia may also be used for purposes not listed in this medication guide. Januvia side effects include Upper respiratory tract infections, sore throat and runny or stuffy nose, headaches, swelling in the legs, feet, or hands, diarrhea, abdominal pain, nausea. More severe side effects include pancreatitis, little or no urinating, swelling, weight gain, feeling short of breath, or severe skin reactions. To read more about Januvia, visit this website: http://www.mayoclinic.com/health/drug-information/DR602203/. If anyone has experienced severe side effects while taking this drug, contact the Berman Law Group today to see if they may have a potential Januvia lawsuit claim at 1-877-529-8995
To contact the Law Offices of Berman and Berman and see options for filing a Januvia lawsuit case, call them at 1-877-529-8995 or visit their website where clients have 24 hour access to email, phone, and live chat on the website. Contact the Berman and Berman law group, where justice will be served for those who have been injured or wrongfully harmed.