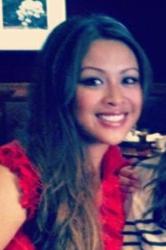 This is my passion for life: happiness, food and people
San Francisco, CA (PRWEB) January 24, 2012
The staff of Tokyo Go-Go, the popular San Francisco sushi restaurant, is pleased to announce the 7-year anniversary with their much-loved manager, Teada, whom they have nicknamed "Sushi Mama." She has an open door policy with employees and is said to be "firm but fair." Customers appreciate her hospitality and dedication to making their dining experience wonderful.
"I've enjoyed working in smaller restaurants because the staff gets a chance to truly get to know each other to build trust as friends, which in turn makes it easier to run the restaurant successfully as a team," says Teada.
Teada is a known as a very dedicated worker, and brings years of experience from 7 Japanese restaurants in Sonoma County and San Francisco. Her previous restaurant experience includes Sakura Japanese Restaurant in Santa Rosa for 4 years, Hiros Japanese Restaurant in Petaluma for 2 years, and Ozumo in San Francisco for 2 years. Her old employers have even tried to bribe her to go back and to work them, to no avail.
"The restaurant wouldn't be the same without her," says Brian Truong, co-owner of Tokyo Go-Go.
Brian says she has a good judgment of character, which is how she put together such a great team at Tokyo Go-Go. She has seen all of the transitions of Tokyo Go-Go through the years because she's been there since 2005, and is the employee who has been there the longest.
For the last 7 years, her friendliness and welcoming nature have built a devoted fan base among staff and customers alike at the San Francisco Japanese restaurant.
Teada moved to San Francisco to be a part of the wonderful city, and majored in International Relations at San Francisco State University.
For Teada, hospitality was always a part of her culture. She was always surrounded by food and was raised to practice hospitality. She loves meeting new people, and she loves great food and culture. She combines these interests with a strong work ethic in hospitality.
"This is my passion for life: happiness, food and people!" exclaims Teada.
For more information about Tokyo Go-Go, call them at (415) 992-5732 or visit them on the web at http://www.tokyogogo-sf.com.
About Tokyo Go-Go
Located in the Mission District, Tokyo Go-Go is a premier San Francisco sushi restaurant modeled after a Japanese izakaya, a place to dine, drink and socialize. The San Francisco Japanese restaurant has created a colorful and energetic atmosphere to enjoy since 1998. The hip décor mixed with eclectic musical sound draws crowds from around the Bay Area to enjoy delicious and inventive sushi. In the kitchen, Executive Chef John Park creates his versions of Global Japanese cuisine, providing high-quality satisfaction through a spectrum of mild to robust flavors. Whether a large party or a walk-in reservation, Tokyo Go-Go welcomes all to dine and experience the latest selection of seasonal fish, local organic ingredients, premium sake and full bar. The Michelin Bib Gourmand-recommended sushi restaurant has been honored with rave reviews, including being recently recognized for serving the best sushi in San Francisco.
###