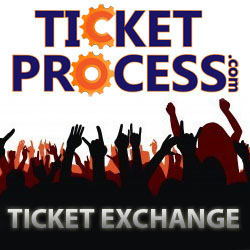 Visit the popular site today to get a jump on Jason Aldean tickets to his many upcoming shows.
(PRWEB) October 19, 2012
Country music icon Jason Aldean already announced a large stadium tour that will take him all over North America beginning next summer, but he recently made a follow-up announcement that thrilled his fans in the greater Massachusetts area. Aldean and Boston Red Sox President Larry Luccino stood right outside of iconic Fenway Park when they made it official that Aldean will become the very first country music singer to perform at the legendary outdoor locale. TicketProcess.com is proud to say that they will be providing Jason Aldean tickets, including Jason Aldean Fenway Park tickets. TicketProcess.com is known for being quick to procure tickets and offer them up to their thousands of return customers and hundreds of potential new customers for unbeatable prices.
Aldean is currently in the final stretch of a year-long concert tour, but the upcoming tour in 2013 will feature cities and venues that are only visited by stars with huge drawing power, something that Aldean has worked hard to become over the past decade. The word is that he will be joined for the special Boston date by Jake Owen, Miranda Lambert and Thomas Rhett. Aldean probably had a pretty easy time getting a collection of big name acts to commit to the performance on July 13th of next year, as they will actually be able to join Aldean as the first country acts to ever take the storied field.
Fenway Park is the oldest stadium in the nation that is designed exclusively for professional sports, and the palace of baseball has been the permanent home of the Red Sox for just over 100 years. The epic anniversary came along at the beginning of this past season, and the venue is as clean and enjoyable as ever. A gigantic outfield wall known as "The Green Monster" rises high above the lower deck crowd and the left fielders, creating a stunning architectural contrast to the smooth angles of the rest of the massive stadium. Jason Aldean tickets to the Boston show will not only allow a person see to four incredible country music acts, it will also allow people who may not ever otherwise visit the cathedral known as Fenway Park access to its many interesting elements.
TicketProcess has been providing music and sports fans in the New England area with excellent deals and lightning-fast shipping since they opened their doors in the competitive online ticket marketplace, and they have been building a large and happy fan base by offering industry-leading guarantees and friendly, timely customer service. Visit the popular site today to get a jump on Jason Aldean tickets to his many upcoming shows. Look for excellent savings on Theater shows during the holiday season.