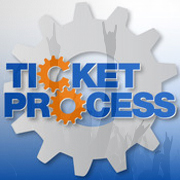 Ticketprocess is a leader in the industry and strives for top notch customer service, and low price ticket guarantees for the fans.
(PRWEB) August 18, 2012
Jason Aldean will be playing over 20 tour dates between now and the end of October, and http://www.Ticketprocess.com is proud to announce that they have Jason Aldean tickets for sale to each of the remaining shows. Anyone who is a fan of country music knows that Aldean has quickly climbed the ranks of the music industry to become one of its biggest and brightest stars, and his concert dates routinely sell out far in advance of the show dates.
Aldean is a true country boy, and his story of hard-work and perseverance is one that is common in the country music industry. After his father taught him a few basic chords as a youngster, Aldean worked tirelessly to hone his craft, playing duets with his father in the evenings. He first took the stage at the age of 15, and he admits to being hooked on the feeling of entertaining folks from the very beginning. His knack for putting on a show has been refined and improved over the years, and folks who attend Aldean concerts will get to see a world-class entertainer at the top of his game.
Upcoming concerts that are selling out quickly include an August 24th date in Virginia Beach and an August 31st show at the historic New York State Fair. Washington D.C., Detroit and St. Louis will all be visited during the first few weeks of September before the tour makes its way out west. Four California shows will take place in the final week of September, including stops in Sacramento and San Diego. The tour wraps up in the final week of October with three shows in the great state of Texas.
Anyone that follows the annual country music awards circuit knows that Aldean has become a fixture in categories ranging from Vocalist of the Year to Touring Act of the Year, and he cleaned up at the American Country Awards in 2011. After being nominated for a whopping eight awards, he took home six, which came with six gracious and entertaining acceptance speeches.
Fans of Jason Aldean can do business with TicketProcess.com quickly and easily, and with the confidence that comes with an industry-leading 125 percent money-back guarantee. The site can be accessed by way of the Android Marketplace or through any iPhone, making it possible for folks who are constantly on the go to secure tickets to their favorite concerts and sporting events in the margins of their day. Look for great deals on all concert tickets such as: Carrie Underwood, Zac Brown Band, Tody Keith, Soul2Soul Tour with Tim Mcrgraw, Eric Church,