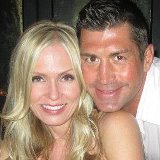 Ranked top 25 loan originators in U.S. by Scotsman Guide
Denver, Colorado (PRWEB) May 01, 2013
Jason M Ruedy of JM Ruedy Lending has been named as the top mortgage broker in Denver based on his FHA volume in Scotsman Guide's April 2013 residential edition. His firm ranks 2nd overall among the leading loan producers in Colorado. The company placed behind Grand Junction-based Fidelity Mortgage dba PrimeSource Mortgage and ahead of Denver Mortgage Co.
As a premier resource on current trends and issues in the industry, Scotsman Guide features highly comprehensive and extensively verified rankings. Ensuring that only deserving professionals make it to their list, the organization only considers originators that have had at least $30 million in loan volume or 100 closed home loans during the calendar year of 2012. The organization evaluates only the loans and volume that the originators themselves closed.
To prevent misrepresentations, the transactions must have a written verification of the finalists' volume from either a certified public accountant, the CFO at the originator's company, or a similar source. Aside from indicating the accuracy of the figures, this document must include a statement that the originator exclusively received the commission for the loan. In 2012, Jason M Ruedy obtained $27,448,407 in FHA volume, which is 83% of his total volume of $33,230,479.
The Denver mortgage broker uses his 20 years of experience in wholesale and retail loans to guide clients in navigating the dynamic and fast-paced industry. He is dedicated to providing the answers to the problems encountered by his clients, whether these involve property valuation, investments across states, or an unattractive financial situation. With 217 loans closed in the past year, Jason Ruedy has proven to be dependable in meeting clients' expectations.
About Jason M Ruedy
Jason M Ruedy is a Denver mortgage broker and the top 25 loan officer in the nation according to the Scotsman Guide. He specializes in residential loans, refinance, purchasing, conventional loans, FHA, and VA loans. He is a member of the Better Business Bureau, the Denver Chamber of Commerce, and the Colorado Association of Mortgage Brokers.
For media inquiries, please contact:
JM RUEDY LENDING
512 COOK ST
DENVER, CO 80206
United States
(720) 269-6632
http://www.jmruedylending.com