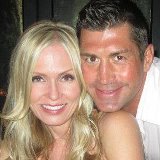 Scotsman Guide, top 25 loan originator in the U.S.
Denver, Colorado (PRWEB) April 30, 2013
Jason Ruedy of JM Ruedy Lending was honored as 25th on a list of the Nation's Top Originators for 2012 prepared by the Scotsman Guide, a leading resource for mortgage originators. The Denver mortgage broker earned the ranking after posting $33,230,479 in total loan volume, $27,448,407 in FHA Volume, 217 total loans closed, and an overall record closing ratio among others records.
Scotsman Guide presented the rankings after carefully evaluating data coming from about 1,500 different lending professionals from across the country. The organization only deemed eligible brokers, originators, and bankers that registered at least $30 million in loan volume or 100 closed home loans for the 2012 calendar year. Scotsman Guide also required a written verification of top entrants' volume coming from a certified public accountant, the chief financial officer of the originator's company, or another corresponding party.
"It's exciting to receive this national award, but even more exciting to know that I get to help people every day navigate the challenges of the home buying process to make it easier and stress free on them." – Jason Ruedy, Denver mortgage company professional
People who are confused and intimidated about obtaining a home loan need a solid and reputable Denver mortgage company that will aid them through the entire process. With 20 years of experience in the industry, Jason M Ruedy has established a track record of exceeding clients' demands and expectations. JM Ruedy Lending can help any home buyer under most any situation who is seeking financial assistance.
"I just wanted to say thank you to you and your staff for all your help in my refinance. It was a pleasure working with your office. The closing was real easy and the title company was great." Gina Street, client of Jason Ruedy
Jason Ruedy's ability to aggressively stay on top of all the changes in the industry and provide top-tier mortgage solutions has made him one of the most trusted brokers in Colorado. He handles clients with professionalism, carefully listening and evaluating their current situations and specific needs to come up with the best deals possible.
About Jason Ruedy
Jason M Ruedy is a Denver mortgage broker and the top 25 loan officer in the nation according to the Scotsman Guide. He specializes in residential loans, refinance, purchasing, conventional loans, FHA, and VA loans. He is a member of the Better Business Bureau, the Denver Chamber of Commerce, and the Colorado Association of Mortgage Brokers.
For media inquiries, please contact:
JM Ruedy Lending
512 Cook St
Denver, Co 80206
United States
(720) 269-6632
http://www.jmruedylending.com