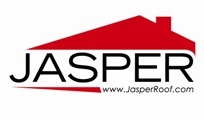 The material is going out the door, in the form of installations, just as fast as it's coming in. We'll definitely have to order more just to get us through the rest of December.
Carl McNair, President
Baton Rouge, LA (PRWEB) December 13, 2011
Jasper Contractors Inc. is on track to celebrate a milestone year marked by record-setting revenue, installation, expansion and employee recruitment – all despite the declining construction industry and the threat of a double-dip recession.
In mid October Jasper Contractors entered into an agreement with SRS Acquisition to purchase 100 trucks (over 2 million square feet) of Owens Corning roofing material in the 4th quarter of 2011. As a testament to Jasper's solid performance, they have completed the purchase of all 100 trucks ahead of schedule.
"The material is going out the door, in the form of installations, just as fast as it's coming in. We'll definitely have to order more just to get us through the rest of December," says Carl McNair, President of Jasper Contractors.
Jasper is on pace to have a 95 percent increase in revenue in 2011. The company has already exceeded $41 million in revenue this year and will exceed its 2011 production goal of installing 17.5 million square feet of residential roofing, according to CEO Brian Wedding. Earlier this year, Roofing Contractor magazine ranked Jasper as one of the nation's largest roofing contractors for 2010, and according to Wedding, it remains one of the fastest-growing companies in the industry.
Headquartered in Baton Rouge, La., Jasper launched new operations in Phoenix and New Orleans and expanded its service areas in Ft. Collins, Colo. and Dayton, Ohio in the first nine months of 2011. Jasper also operates in Atlanta, Denver, Chicago, Cincinnati, Salt Lake City and Evansville, Ind.
Jasper has been doing business since 2004 and is a member of the National Roofing Contractors Association (NRCA), of the National Association of Home Builders (NAHB) and is an Owens Corning Platinum Preferred Contractor. For more information call 800-610-9403, visit http://www.JasperRoof.com or http://www.facebook.com/jaspercontractorsinc.
About Jasper Contractors Inc.
Jasper Contractors, a national contracting company headquartered in Baton Rouge, La., has offered exceptional services since 2004. With offices located in Atlanta, Baton Rouge, Chicago, Cincinnati, Denver, New Orleans, Salt Lake City, Phoenix and now Ft. Collins, Jasper has earned an excellent reputation as the go-to roofing specialists when it comes to residential and commercial asphalt roofing, low-slope roofing, and metal roofing for re-roof and new construction. In early 2011, Jasper launched a HVAC division in Phoenix with plans to go national. All Company contractors are certified, licensed, bonded and insured. Jasper offers a no-cost roof inspection, helps navigate insurance claims, provides superb customer service and employs only highly-trained, highly-skilled roof installers.
###