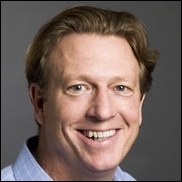 The process of transforming data and achieving business intelligence should be open, understandable and affordable.
Denver, CO (PRWEB) July 9, 2007
Paul Doscher, President and CEO for JasperSoft, in an exclusive interview with Claudia Imhoff and the Business Intelligence Network (http://www.BeyeNETWORK.com ), discusses the evolution of the business intelligence (BI) world as CIOs are looking for opportunities to extend the value of BI more broadly across their enterprises. He also explains how the availability of open source BI functionality provides a clear alternative to proprietary software solutions.
"Open source business intelligence continues to drive and enable wide user adoption, making BI a reality for everyone," says Paul Doscher, CEO of JasperSoft. "The process of transforming data and achieving business intelligence should be open, understandable and affordable."
"As more and more organizations realize the benefits of giving BI capabilities to a broader base of users, many are turning to open source products. JasperSoft's open source BI suite offers a full range of business intelligence capabilities," says Claudia Imhoff, President of Intelligent Solutions.
To listen to the interview, please click here.
The Business Intelligence Network Solution Spotlights are intuitive dialogues with innovative solution providers, and these spotlights provide a cutting-edge introduction to the new products and services we know are of interest to the business intelligence community. The network publishes six newsletters serving more than 115,000 readers across a wide variety of industries, making us the largest newsletter-based information source for business intelligence, performance management, data warehousing, data integration and data quality.
About JasperSoft
JasperSoft is the market leader in open source business intelligence (BI). With more than two million downloads worldwide and more than 6,000 commercial customers in 81 countries, JasperSoft offers the most widely used open source BI software in the world. The JasperSoft Business Intelligence Suite is comprised ofan interactive reporting server, graphical and ad hoc report design interfaces, an OLAP analysis server, an ETL data integration engine, and a Java reporting library – scalable for small and medium size enterprises or for large enterprise departmental solutions – for use either stand-alone or embedded into other applications.
About Business Intelligence Network™
The Network's flagship site BeyeNETWORK.com leads the industry with up-to-the-minute news, newsletters, articles, executive spotlights, podcasts, expert-hosted channels and blogs. Experts include Claudia Imhoff, Bill Inmon, Craig Schiff, Colin White, David Loshin, and others. BeyeRESEARCH.com provides research and case studies from leading authors and experts in business intelligence. BeyeBLOGS.com is a business intelligence-specific community blogging site which provides an open forum about industry issues and challenges. BeyeSEARCH.com offers the first and only editor-driven directory and search engine specially built to serve this industry.
This press release is based upon information provided by the Company. The Business Intelligence Network does not independently verify statements made and has no obligation to update these statements after the date of release.
Contact:
Business Intelligence Network
Katie Rostermundt
262-780-0202
Contact:
JasperSoft
Page One PR
Craig Oda
650-543-4702
# # #