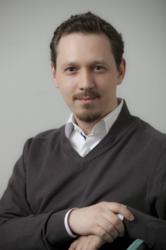 We're calling out to the best Java programmers to help secure the future of Java on the Cloud and to use their skills to see how Waratek, the Cloud VM for Java works
(PRWEB) June 27, 2012
Java was not designed for the Cloud and this has created some potentially serious incompatibilities. A recent Gartner paper 'Gartner Reference Model for Elasticity and Multitenancy' 22nd June 2012, summarized 'Elastic Multitenancy is a distinct characteristic of cloud computing. To achieve it, some providers take expedient shortcuts, while others invest in discontinuous change. Know the difference between these approaches to make more informed choices'.
Waratek has launched a game-changing solution designed specifically to run Java in the Cloud. "Waratek, the Cloud VM for Java, will future-proof the trillions of dollars invested by businesses and time invested by the Java community in acquiring skills and writing Java applications", says John Matthew Holt, founder and CTO at Waratek.
For a limited time period Waratek are offering a free download of their software and are encouraging Java programmers to do their part to help secure the future of Java in the Cloud.
"Our multitenant technology enables Java to thrive" says Holt. By extending the JVM, instead of changing the software application, Waratek has created a breakthrough innovation, empowering your existing Java applications with Cloud characteristics at runtime, enabling all Java developers to write the most advanced new solutions for Cloud platforms. We're calling out to the best Java programmers to help secure the future of Java on the Cloud and to use their skills to see how Waratek, the Cloud VM for Java works".
Download the software now, with an incentive of a trip to Dublin, Ireland to meet the programming team for a randomly selected Java programmer.
About Waratek:
A dynamic start-up, Waratek is a 30-strong team of seasoned IT professionals, drawn from around the world to a Dublin headquarters where extensive and revolutionary research has led to more than 50 international patents culminating in game-changing cloud technology. The company is focused on providing enterprise customers, data centres and cloud providers with disruptive technologies to advance the performance and reliability of application infrastructure while significantly reducing costs.