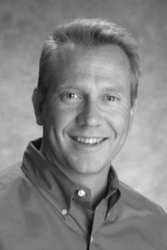 DFJ Mercury understands the unique challenges that early-stage software companies face. They were exactly what we were seeking in an investor
Austin, TX (PRWEB) September 11, 2007
Phurnace Software, Inc., the java application deployment company, today announced that it secured a Series A investment from DFJ Mercury, a Texas-based Venture Capital fund affiliated with Draper Fisher Jurvetson of Menlo Park, California. The capital will be used by Phurnace to expand sales and development activities for its patent-pending deployment products.
The company is focused on solving the specific I.T. problems that burden a wide spectrum of companies whose future success hinges on their JavaEE™ based business applications. Phurnace offers the first truly efficient and predictable methods for deploying enterprise applications on web application servers, including IBM WebSphere® and BEA WebLogic®.
"DFJ Mercury invests in early stage companies with dedicated entrepreneurs that are targeting real-world challenges," said Blair Garrou, Managing Director at DFJ Mercury. He continued, "We elected to invest in Phurnace since they are already gaining customer acceptance from some of the world's largest and most demanding corporations."
Java developers and system administrators use Phurnace's patent-pending technology to reduce errors, save time and eliminate the need for hard-to-maintain scripts while configuring web application servers. The use of Phurnace software results in a significantly more efficient deployment process which is shortened from weeks to mere minutes. Companies gain immediate ROI from decreasing their overall deployment costs.
"Phurnace has breakthrough solutions needed by a large corporate audience, which poises us for success. We will first utilize the infusion of capital to broaden the product capabilities, and then we will aggressively market it to the mass I.T. sector," stated Larry Warnock, CEO of Phurnace Software, Inc.
Phurnace Software, Inc. is currently a resident in the Austin Technology Incubator (ATI), a division of the IC2 Institute of the University of Texas at Austin. At ATI, Phurnace refined and expanded their product line, secured early customers and received provisional patents for its technology.
"DFJ Mercury understands the unique challenges that early-stage software companies face. They were exactly what we were seeking in an investor," continues Warnock. DFJ Mercury is part of the global intelligence network of Draper Fisher Jurvetson funds.
About Phurnace Software, Inc.
Phurnace creates software that accelerates the deployment of Java EE™ applications. It eliminates the error-prone, repetitive processes and headaches associated with the set up, configuration, and migration of software running on web application servers -- regardless of vendor or version. Developers and system administrators use Phurnace to reduce errors, save time and reduce overall deployment costs. http://www.phurnace.com.
Phurnace and the Phurnace flame logo are trademarks or registered trademarks of Phurnace Software, Inc. in the United States and other countries. All other names are the trademarks or registered trademarks of their respective companies.
About DFJ Mercury
DFJ Mercury is a Texas-based, seed and early stage venture capital fund. They invest in companies that are addressing large market opportunities in information technology, applied materials and life sciences. DFJ Mercury is part of the global intelligence network of Draper Fisher Jurvetson funds. http://www.dfjmercury.com
# # #