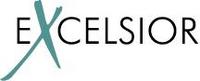 Novosibirsk, Russia (PRWEB) June 18, 2008
Excelsior LLC, an authorized Java technology licensee and JVM vendor, today announced the general availability of Excelsior JET 6.4, the latest update of its Java SE 6 implementation. Focused on intellectual property protection, this release introduces the program data encryption feature. Implemented at the JVM level, program data encryption in Excelsior JET 6.4 has no adverse effect on the functioning of reflection and JNI, which is not the case with Java obfuscators, commonly used for the protection of Java applications.
The main distinguishing characteristic of Excelsior JET has always been the ahead-of-time (AOT) compilation of portable Java bytecode down to optimized native code prior to deployment. The side effect of AOT compilation, and one of the product's major selling points, is the greatly increased complexity of reverse engineering and tampering with the application code. However, the data present in the original program, such as string literals and the reflection information, appeared verbatim in the resulting native executable.
Almost unprotected were also application resources, such as images, icons, property files, and the like. Although Excelsior JET enables developers to pack resource files into the executable, locating and extracting them used to be a fairly easy task.
Not any more.
Excelsior JET 6.4 enables Java developers to encrypt program data and resources packed into the executable. Decryption occurs on-demand at application run time. Being implemented at the JVM level, this feature has a minimal performance overhead and, unlike name obfuscation, may be applied safely to the classes accessed via reflection and JNI.
The New features and improvements also includes the Startup Optimizer that reduces the cold startup time of Java applications, improved application performance, faster AOT and JIT compilers, and support for the latest Java SE microversions.
A fully functional, time-limited evaluation copy of Excelsior JET 6.4 is available for download.
About Excelsior JET:
Excelsior JET is a certified Java SE technology implementation designed to help developers accelerate their Java applications, secure them fully against decompilers, and distribute Java software products without the need to use the JRE.
Excelsior JET 6.4 supports Java SE 6 and J2SE 5.0 on Microsoft Windows and Linux operating systems running on 32-bit Intel x86 and compatible hardware. The optimized applications also work in 32-bit compatibility mode on 64-bit x86 systems.
The most popular Excelsior JET, Professional Edition for Windows is priced at $2,300 for a single developer license with one year of support and upgrades. No runtime fee applies to the deployment of optimized applications to conventional desktop PCs and servers. Deployment to embedded systems requires purchase of Excelsior JET Embedded and is subject to royalties.
Full pricing and licensing information is available online.
About Excelsior:
Excelsior LLC provides advanced Java-compatible solutions and software development services with particular focus on optimizing compilers, high performance runtime environments and the Java technology. Excelsior is a Java Authorized Licensee. The flagship product of the company, Excelsior JET, is a complete solution for acceleration, protection and deployment of Java applications. Founded in 1999, Excelsior is headquartered in Novosibirsk Scientific Center, Russia. To learn more about Excelsior, visit http://www.excelsior-usa.com.
Trademarks:
Sun, Sun Microsystems, the Sun logo, Java, Java SE, and Java Community Process are trademarks or registered trademarks of Sun Microsystems, Inc. in the United States and other countries. All other products, services and companies are trademarks, registered trademarks or servicemarks of their respective owners in the U.S. and/or other countries.
###
Please feel free to request a full version for review.