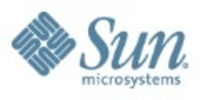 The Network is the Computer
SANTA CLARA, Calif. (PRWEB) May 2, 2008
TWITTER
Twitter is a micro-blogging service that enables JavaOne attendees to text message, instant message or send updates via the web about what they are up to and what the hot happenings are at JavaOne. Get real-time updates of JavaOne keynotes, news, events and connect with other JavaOne attendees by following the 'JavaOne2008' twitter handle. To follow on Twitter, text "follow javaone2008" to 40404 or go to http://www.twitter.com/javaone2008
The Sun Developer Network team will also be twittering. To follow, text 'follow sdnjavaone08' or go to http://twitter.com/sdnjavaone08
FACEBOOK
Join our official JavaOne Facebook group or become a fan of the 'I Love Java' fan page to join discussion forums, get Java Minute video highlights, Twitter updates, aggregation of top blog posts and much more.
Join the JavaOne Facebook group: http://www.facebook.com/group.php?gid=7363312885
Become a fan of 'I Love Java': http://www.facebook.com/ilovejava
BLOGCENTRAL
If you're blogging about JavaOne or CommunityOne or are interested in what the blogosphere is buzzing about the conference, you'll want to check out this site. Visit http://www.sun.com/blogcentral and add one or more RSS feeds to your RSS reader.
SECONDLIFE
If you're unable to attend JavaOne in-person, have no fear, you can get the best of the best in the Second Life virtual world.
JavaOne in Second Life: http://slurl.com/secondlife/Sun%20Microsystems%206/188/114/62
Detailed Second Life schedule: http://blogs.sun.com/sdnblog/entry/communityone_and_javaone_in_second
YOUTUBE
To access video highlights, Java Minutes, interviews with Java luminaries and more, visit and subscribe to one or all of the following YouTube Channels:
Sun Total Access Network: http://www.youtube.com/user/suntotalaccessnet
Sun News Network: http://www.youtube.com/user/sunmicrosystemsnews
WIKIS
If this is your first time at JavaOne, a wiki has been set up to answer all your burning questions: http://wikis.sun.com/display/JavaOne/Tips+for+1st+time+JavaOne+ Attendees (Due to its length, this URL may need to be copied/pasted into your Internet browser's address field. Remove the extra space if one exists.)
You're invited to connect with one or all of the tools to get the latest and greatest happenings at JavaOne and connect with others. To get more information about the conference, check out the JavaOne Conference homepage (http://java.sun.com/javaone) or the Sun News Network (http://www.sun.com/news).
About the JavaOne Conference
Located at Moscone Center in San Francisco, May 6-9, the annual JavaOne conference is one of the leading events for Java technology developers. Established in 1996, the conference provides enthusiasts the opportunity to learn about the latest innovations in Java technology, scripting, Open Source, Web 2.0 and more. Developers get hands-on experience and can network with their peers, experts and industry leaders. For more information about the JavaOne conference, visit http://java.sun.com/javaone.
About Sun Microsystems, Inc.
Sun Microsystems develops the technologies that power the global marketplace. Guided by a singular vision -- "The Network is the Computer" -- Sun drives network participation through shared innovation, community development and open source leadership. Sun can be found in more than 100 countries and on the Web at http://sun.com.