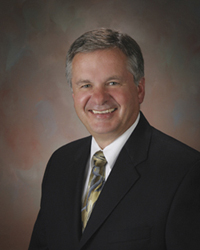 Javon Bea Mercy President and CEO
Janesville, WI (PRWEB) September 13, 2012
Javon Bea, President/CEO and Mercy Health System proudly announces its orthotics and prosthetics services program has earned three-year accreditation by the American Board for Certification in Orthotics, Prosthetics & Pedorthics, Inc. (ABC). The mission of the ABC is to establish and promote the highest standards of organizational and clinical performance in the delivery of orthotic, prosthetic and pedorthic services.
Mercy's orthotics and prosthetics services are recognized for achievements in the areas of organizational management, patient care standards, quality assurance, supplier compliance, and facility and safety management. This accreditation represents the highest level achievable in the profession of orthotics and prosthetics.
Orthotics and prosthetics outpatient services are provided at the following locations:
Mercy Clinic East
3524 E. Milwaukee St.
(608) 756-7163
Mercy Walworth Hospital and Medical Center
Hwys. 50 & 67
(262) 245-0535
Mercy Orthotics and Prosthetics Center
Mercy Beloit Medical Center
2825 Prairie Ave.
(608) 365-2228
Mercy Orthotics and Prosthetics Center
Mercy Woodstock Medical Center
2000 Lake Ave.
(815) 337-7100
For additional information about Mercy Orthotics and Prosthetic Centers, please call (815) 337-7100.