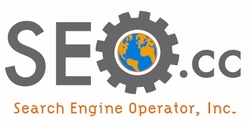 SEO.cc will be attending the SFIMA Summit along with other executives and marketing professionals. Jay Berkowitz's keynote speech will highlight ten golden rules or new things you need to know about search marketing and social media.
Fort Lauderdale, FL (Vocus) May 14, 2010
SEO.cc will attend the SFIMA Summit with Jay Berkowitz, author of Ten Golden Rules of Internet Marketing. Jay Berkowitz managed brands for companies before starting his marketing consulting business, Ten Golden Rules. In addition to his book and business, he presents variations of his 10 rules for different strategies within Internet marketing.
Although there are thousands of tactics to use for a successful interactive marketing campaign, Jay Berkowitz has somehow managed to narrow the list down to just 10 which he calls the Ten Golden Rules.
The Ten Golden Rules for Online Marketing by Jay Berkowitz are:
1. There are no rules
2. The Internet is not television
3. Create a UVP
4. If you build it they won't just come
5. Subscription models survive
6. Remember the four Ps
7. Trust is golden
8. Use the right tactic
9. The best never rest
10. Lead the trends
Many presentations of 10 rules have been created by Jay Berkowitz that stem from his Ten Golden Rules of Internet Marketing book. You can learn about the Ten Golden Rules for Increasing Traffic to your Blog, the Ten Golden Rules for Building your Personal Brand or the Ten Golden Rules for Banner Design. Jay Berkowitz has found a way to summarize many interactive marketing tactics into ten golden rules that seem simple to execute.
Zach Hoffman, CEO of SEO.cc, said, "SEO.cc will be attending the SFIMA Summit along with other executives and marketing professionals. Jay Berkowitz's keynote speech will highlight ten golden rules or new things you need to know about search marketing and social media." Hoffman went on to say, "There are many search engine and social media tactics that drive internet business. SEO.cc knows that driving sales and achieving maximum ROI play important roles in a successful Internet marketing campaign."
###