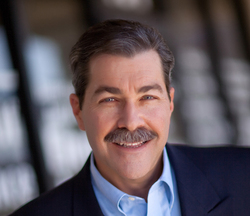 Instead, companies are choosing to work with independent consultants, freelancers, and contractors.
Herndon, VA (Vocus) March 1, 2010
MBO Partners, the leading provider of independent contractor compliance and engagement solutions, confirmed today the appointment of Jay Lash to VP of Market Strategies. Lash brings over 25 years of experience in human capital and contingent workforce solutions, most recently with Allegis Group Services.
This addition to the MBO Partners leadership team signals a growing emphasis for the firm to nurture strategic partnerships, and is set against the backdrop of an economic recovery where it is estimated that half of jobs created will be contract-based. "Professional services jobs that were cut in the earlier stages of the recession are showing signs of coming back now, but not as full time hires," said Gene Zaino, President & CEO of MBO Partners. "Instead, companies are choosing to work with independent consultants, freelancers, and contractors."
"As we progress through this recovery, fueled largely by freelance work, both independent consultants and their clients will need solutions that make it easier to work together," said Lash. "It is time for contract talent management to make a quantum leap forward, and I believe MBO Partners is holding a very special key that – in cooperation with the best of today's MSP, VMS, and staffing solutions -- will make that work."
About MBO Partners
MBO Partners makes it easy for independent consultants and their clients to work together. With their proprietary MyBizOffice® system, MBO Partners is the leading alternative to self-incorporation for consultants, freelancers, 1099s, and independent contractors. For businesses that use contingent or contract talent, MBO Partners is an Independent Contractor Engagement Specialist (ICES) providing independent contractor payrolling, 1099 risk mitigation, alumni and retiree programs, and independent contractor compliance solutions. http://www.mbopartners.com
###