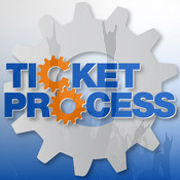 Ticket Giant Ticketprocess.com Slashes Prices On Jay-Z Tickets & Offers No Service Fees
(PRWEB) July 14, 2012
Jay-Z arrived on the music scene in the early 1990s, got a firm grip on the music industry by the turn of the century and in the decade-plus since, cemented his place as a legitimate legend of the rap. His live concerts have been attended by tens of millions of lucky fans all over the globe, and TicketProcess.com is thrilled to announce that they are currently offering Jay-Z tickets to each of his three original dates and five recently added dates later this fall in Brooklyn, New York. Those interested in Jay-Z Barclays New York tickets should download the TicketProcess.com app or access the popular ticket broker using the Android Marketplace.
Jay-Z was born Shawn Carter in December of 1969, and he grew up fast. By the time he was a teen he was already showing signs of having great business sense, and he was running a street-based sales team for the better part of the late-1980s and early-90s. He constantly composed rhymes and dreamed of achieving fame, but became discouraged when no labels showed any interest in signing him.
It wasn't until he and a friend created their own label in 1995 that his music career began. Once it did, it picked up speed like a locomotive leaving a station, and the upcoming set of Brooklyn shows is in many ways an homage to his hometown fans, friends and family. As a result, these Jay-Z tickets are likely to be some of the hottest and most coveted ever.
The Barclays Center is an 18,000-seat venue that is currently in the final stages of construction, and the plan is that it will serve as the permanent home for the NBA's New Jersey Nets, once they make the move to Brooklyn. It is expected to be a lavish, state-of-the-art building that utilizes technology and modern stadium innovations, and the set of Jay-Z concerts will essentially be its premiere to the world. Never before have the people of New York been treated to a concert of this magnitude at a venue of this splendor and importance. Indeed, folks that are able to secure Jay-Z Barclays tickets are going to be treated to one of the most memorable nights in the history of Big Apple concerts.
The visit kicks off on Friday, September 28th with a show that was initially intended to be the first of three consecutive shows, but another five were recently added in light of the incredible demand for tickets to these shows. The online site also offers discount sports tickets & discount concert tickets.