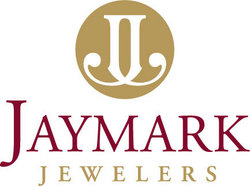 Dealing with unfamiliar businesses is risky
Cold Spring, NY (Vocus) February 5, 2009
Jim Matero, expert gemologist and owner of Jaymark Jewelers , cautions consumers to beware of gold-buying scams. As economic problems grow, selling old or unwanted jewelry can be an easy way to get cash fast. But sellers beware: not every business is ethical in its practices, with some taking advantage of sellers who don't know better.
Long-established jewelers recommend that sellers get a quote from local jewelers who buy/sell these pieces. "Dealing with unfamiliar businesses is risky," cautions Jim Matero, a local licensed buyer/seller of gold, precious metals, and diamonds. Matero recommends that sellers follow guidelines spelled out by respected public advocates, ConsumerAffairs.com. Below are three of their selling tips; for the remainder, see their website.

Determine the fair markup price. Check the commodities markets for that day's spot price.
Find a reputable buyer. Jewelry stores generally offer better prices than pawnshops.
Beware of scams. Scam artists use phone solicitations, websites, TV ads, mail advertisements, and home parties to trick consumers into selling their gold for less than its true value.
Reliable jewelers will always weigh the metals in plain view and tell you the payment amount prior to any purchase. As with any business transaction, it's easier for unscrupulous buyers to take advantage of people they don't have to look in the eye. Local jewelers are kept accountable by the need for repeat business -- ensuring customers better treatment. If customers get two or more competitive prices locally, they should receive a fair amount.
Jim Matero shares an unfortunate incident that happened to one of his customers: "The other day a client came into our Cold Spring showroom and discussed how she sold her gold to an out-of-town mail-order buyer. She didn't know that we buy gold, so she had mailed her jewelry without getting a quote locally," Matero explained. "We were curious, so we asked to see the check, which showed the price per pennyweight. Based on accepted industry formulas, her check was only 25% of what she should have received."
In addition to these benefits, consumers who sell their old or unwanted jewelry are, essentially, recycling. On top of the financial gain, sellers also help cut down on precious metal and gem mining, in turn reducing devastation to the earth.
About Jaymark Jewelers
Now celebrating their 60th year, Jaymark Jewelers has been supplying residents of the Hudson River Valley with fine jewelry to suit every need. Owned and operated through four generations by the same family, Jaymark has specialized in custom design, expertise, craftsmanship, and a passion for service since its establishment.
Today, owners Melanie and Jim Matero continue to uphold that tradition by offering customers the highest value possible. Twice each year they travel to Antwerp, Belgium, the Diamond Capital of the World, to hand-select custom orders, and ship back diamonds of only the highest quality.
Jaymark is dedicated to the betterment of the community it serves. Plus, we are committed to the principles of fair trade and purchase gemstones only from countries and companies that adhere to the strictest humanitarian and environmental protocols. Over 90 percent of Jaymark's inventory is manufactured in the United States, much of it in Jaymark's own factories.
Jaymark Jewelers has three New York showroom locations: Cold Spring--3612 Route 9 (zip: 10516); Wappingers Falls--1671 Route 9, Lafayette Plaza (zip: 12590), and Katonah--284 Katonah Avenue, Katonah Shopping Center (zip; 10536). For more information on Jaymark or to place a custom order, call 845-265-9246, visit one of the showrooms, or visit http://www.JaymarkJewelers.com.
MEDIA CONTACTS:
Cindy Beer-Fouhy/Megan McConville
Marketing Works
Telephone: (845) 265-7000
Fax: (845) 231-4061
###