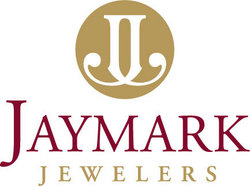 We encourage non-profits to work with local jewelers because the jewelers depend on repeat business for their success
Katonah, NY (Vocus) March 5, 2009
Jaymark Jewelers, a local jeweler and gold buyer with a history of supporting community charities, is pairing up with local non-profit organizations that are seeking alternative strategies for fund-raising to supplement dwindling donations.
One solution, which requires little effort or out-of-pocket expenses for non-profits, also benefits organization members while supporting their charity. "Cash for Gold" events pair non-profits with local, reputable jewelers who are community-based and mindful of the individual needs of the organization they are helping. The jewelers buy the gold for recycling purposes and pay cash to the seller. In addition, the jeweler makes a percentage-based donation to the organization that participates in the "Cash for Gold" fundraiser.
Recently, Jaymark co-sponsored a "Sell Your Gold" fund-raising event with the First Presbyterian Church of Philipstown in Cold Spring, NY. The church's members sold old gold jewelry and received cash directly from Jaymark. "We shared a percent of our company's proceeds with the church to support their many outreach services," said Jim Matero, a licensed buyer/seller of precious metals and co-owner of Jaymark.
Church pastor, Reverend Leslie Mott, was pleased, explaining, "Jaymark's generosity was extremely helpful and allowed us to be of more service to our members and to those in need in our community."
For the "Cash for Gold" event, non-profit organizations begin by inviting members to gather their old jewelry and other gold and bring them to the event at a date, time and place designated by the organization. Members are paid a fair market value for recyclable gold directly by Jaymark Jewelers. In addition, Jaymark shares with the non-profit co-sponsor, donating up to 15% based on the payout from the gold purchased. Everyone benefits - members receive cash for their gold jewelry and the organization receives funding. If the non-profit prefers, the "Sell Your Gold" event can be held at their own establishment or at Jaymark's showrooms, a community meeting hall, retail mall, or other public venue. It can also be part of a larger fundraising gala.
"We encourage non-profits to work with local jewelers because the jewelers depend on repeat business for their success," notes Melanie Matero, Jaymark's co-owner and Director of Community Responsibility. "Dealing with unknown businesses like some direct mail firms can be risky."
The consumer advocate website consumeraffairs.org substantiates that word of caution in its list of gold-selling recommendations: "Find a reputable buyer. Jewelry stores generally offer better prices than pawnshops. Search for complaints … with the Better Business Bureau at http://www.bbb.org and other online consumer sites." For a list of tips, visit consumeraffairs.org.
Jaymark, with showrooms in Katonah, Cold Spring and Wappingers Falls, also supports non-profit groups in Northern New Jersey, southern New York, and western Connecticut. For full details, non-profits and other community groups can call co-owner Melanie Matero at 845-265-9246 or visit http://www.JaymarkJewelers.com.
About Jaymark Jewelers
Jaymark Jewelers has been in the jewelry business since 1950 and has been owned and operated by the same family for four generations. In supplying residents of the Hudson River Valley with fine jewelry to suit every need, Jaymark has specialized in custom design, expertise, craftsmanship, and a passion for service since its establishment in 1950. Today, owners Melanie and Jim Matero continue to uphold that tradition by offering customers the highest value possible.
Jaymark is dedicated to the betterment of the communities it serves. Plus, we are committed to the principles of fair trade and purchase gemstones only from countries and companies that adhere to the strictest humanitarian and environmental protocols. Over 90 percent of Jaymark's inventory is manufactured in the United States, much of it in Jaymark's own facilities.
Jaymark Jewelers has three New York showroom locations: Cold Spring--3612 Route 9 (zip: 10516); Wappingers Falls--1671 Route 9, Lafayette Plaza (zip: 12590), and Katonah--284 Katonah Avenue, Katonah Shopping Center (zip; 10536). For more information on Jaymark or to place a custom order, call 845-265-9246, visit a showroom, or visit http://www.JaymarkJewelers.com.
###