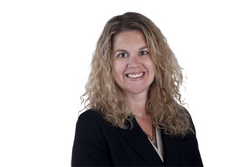 Jayne continues to show her excellent leadership skills in both her professional and community service and we are proud of the role she has accepted among the members of our local women's bar
Richmond, VA (PRWEB) June 29, 2010
Jayne A. Pemberton of the Risk Management practice group at the law firm of Sands Anderson PC was installed as President of the Richmond Metropolitan Women's Bar Association on May 5, 2010, firm president M. Pierce Rucker announced recently.
"Jayne continues to show her excellent leadership skills in both her professional and community service and we are proud of the role she has accepted among the members of our local women's bar," he said.
Pemberton is a litigator for companies, insurers and individuals on a variety of business matters and insurance claims. She has a heavy background in toxic torts such as lead paint litigation as well as in insurance coverage matters.
Pemberton earned her bachelor and master degrees from Baylor University and her law degree at the University of Richmond School of Law. She is Board of Directors President for Big Brothers Big Sisters of Central Virginia and remains an active mentor with the group. She is the Treasurer of the Lewis Powell Chapter of the American Inn of Court. In addition, she is active with the Virginia Association of Defense Attorneys, the Bar Association of the City of Richmond and the Virginia State Bar's Litigation Section, where she has chaired and co-chaired committees and events in the past.
Founded almost 160 years ago, Sands Anderson has 72 lawyers practicing among its offices in Richmond, Christiansburg, Fredericksburg and McLean, Virginia, and the Research Triangle of North Carolina. In 2010, it was ranked 8th in the Virginia Lawyers Weekly annual listing of the state's largest law firms. Sands Anderson provides a full range of legal services to corporations and businesses, healthcare providers, financial institutions, state and local governments, the insurance industry and individuals. For more information, visit http://www.SandsAnderson.com.
###