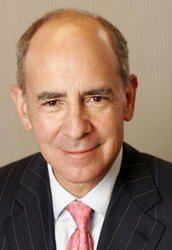 About the only positive press we've seen has been in the public sector, thanks to TARP, one of the government's alphabet soup programs designed to funnel equity to commercial banks
Richmond, VA (PRWEB) September 20, 2009
With the pulse of the market for commercial real estate equity and debt somewhere between faint and flat line, loan servicers have found religion, handling most maturity defaults with short-term extensions in order to avoid foreclosure. This approach - "Delay and Pray" - reflects the current climate of the broader CMBS market, according to the latest podcast produced by John B. Levy & Company. Available online at http://www.jblevyco.com, this new podcast provides clients and analysts alike with a clear understanding of what to expect in today's commercial mortgage environment.
Despite hopes and even prayers that the CMBS market just might improve materially over the summer, sales remained abysmal, diminishing the prospect of debt or equity transactions. According to Real Capital Analytics, a firm that provides real-time data on property investments, sales for the first half of 2009 are 93 percent below sales from the first half of 2007 and 78 percent below sales for the first half of 2008.
"About the only positive press we've seen has been in the public sector, thanks to TARP, one of the government's alphabet soup programs designed to funnel equity to commercial banks," says John Levy, founder of John B. Levy & Company. "But even that news is muted. Sure, more than thirty banks have repaid their loans to the Treasury. But what you don't hear is that more than twenty banks deemed healthy nine months ago have stopped paying their dividends."
While banks that can't pay their preferred dividends to the U.S. Treasury aren't looking for new commercial real estate loans, life insurance companies are hunting for new deals. According to proprietary data from John B. Levy & Company, the volume of loan commitments shows a slow but upward climb. Commitments in July reached $800 million, which is the best the market has seen in a number of months and the second highest volume in the past year.
"While it's great to see an upward trend in something," says Levy, "it's sobering to compare July's totals with the peaks reached in 2007. In those golden days, we were seeing loan commitments in the range of $3.5 to $4.5 billion per month."
Developers seeking money to capitalize on emerging opportunities do have a seemingly limitless number of resources, including proprietary funds from John B. Levy & Company. But despite having a variety of options, many developers are trying to raise blind pools, which is money that can be used to buy unspecified assets.
"Attempting to raise blind pools to finance projects is, we think, precisely the wrong approach," says Levy. "I know for certain that established capital sources have virtually no interest in blind pools. But they are interested in hearing from developers who are eager to conduct specific, sophisticated, and well-conceived transactions."
Firm Background
John B. Levy & Company, Inc. is a real estate investment-banking firm headquartered in Richmond, Virginia. Since John Levy founded the company in 1995, the firm has structured over $3.5 billion in financing for developers and owners of commercial and multi-family projects nationwide, often investing its own proprietary funds into transactions with its clients. Mr. Levy is an expert on commercial real estate financing and the effects of interest rates on commercial real estate markets. He is the originator and author of the Barron's/John B. Levy & Company National Mortgage Survey, a monthly survey of more than 30 of the country's largest institutional investors, as well as buyers and sellers of commercial mortgage-backed securities, which Barron's published for over 23 years. Mr. Levy is also co-creator of The Giliberto-Levy Commercial Mortgage Performance Index (sm), the first and pre-eminent index to measure and analyze the performance of investments in the commercial mortgage industry. Additionally, he is a member of the Board of Directors of Anthracite Capital Inc. (NYSE: AHR), a New York Stock Exchange REIT managed by BlackRock, Inc and a former director of Value Property Trust.
For more information about John B. Levy & Company, please visit the firm's website at http://www.jblevyco.com or call John Levy at 804-644-2000, extension 237. You may also follow us on Twitter at http://twitter.com/jblevyco.
###