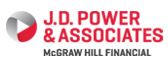 JD Power Vehicle Ownership Satisfaction Survey Results
Stevenage, London, UK (PRWEB UK) 6 June 2013
The survey indicates tremendous satisfaction among owners of Mercedes-Benz vehicles. The timing is particularly good news for the automaker, considering auto sales overall in the U.K. are expected to increase by a healthy 18% over the next 5 years.
Mercedes scored well in a variety of categories in the annual survey, maintaining the strong positions that the company realised in the 2012 survey. Specifically, Mercedes maintained its 3rd rating in the premium set and its 5th ranking overall. This is quite an achievement for the company that is undergoing some significant changes involving its model lines and target market.
When it came to satisfaction with service, Mercedes again showed well. Within the premium set, Mercedes maintained its 3rd position from last year and 4th overall. Mercedes was a mere 29 points behind Jaguar in this satisfaction of service category.
Particular Mercedes models performed well in the 2013 survey as well. The front-wheel drive Mercedes B-Class came out on top of the MPV category. Mercedes flagship E-Class finished 2nd in the large and luxury category. The innovative smartfortwo showed a strong 4th in the city car category.
For Vehicle Reliability and Quality the survey showed Mercedes finishing an impressive 2nd in the premium set, while dropping 4 places overall.
There was significant improvement for the automaker in the Ownership Costs category. Mercedes moved up an impressive 8 positions from the 2012 survey, vaulting from number 15 to number 7. This is an important improvement, particularly in an economy that had been struggling.
The Vehicle Ownership Satisfaction Survey was conducted from December 2012 through January 2013, and involved 16,104 online surveys from U.K. vehicle owners after an average of 2 years of ownership.
Mercedes has garnered much of the talk in the automotive industry this year as it debuted its new Mercedes A-Class models, introduced new powerful AMG lines, and unveiled its new Mercedes S-Class and GLA-Class models. The automaker is pursuing a younger market segment who want the performance, reliability and amenities of a Mercedes with more aggressive styling.
For more on the JD Power U.K. survey and the full line of Mercedes-Benz vehicles contact your Mercedes-Benz Hertfordshire retailers. They are located in Bishops Stortford, Hertford and Stevenage.
---
Author: David Newman
About Mercedes-Benz Hertfordshire - L & L Automotive
L&L Automotive is the driving force behind a dynamic retail network aimed at enhancing sales and after sales services for the region's existing and prospective Mercedes-Benz, AMG and smart customers.
Encompassing retail outlets in Bishop's Stortford, Hertford and Stevenage, the group is operated by L&L Automotive – a company boasting a lengthy and successful history.
L&L's Mercedes-Benz businesses moved into Hertfordshire in July 2002, when it was selected as one of Daimler UK's key business partners in establishing a revitalised national retail structure.
L&L Automotive is a company registered in England and Wales with company number 4415393
VAT No. 794 6047 92
Mercedes-Benz of Stevenage : 0-143-873-7800
Mercedes-Benz of Bishops Stortford : 0-127-971-9333
Mercedes-Benz of Hertford : 0-199-251-4444