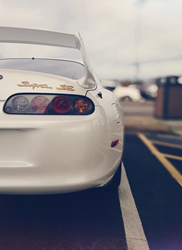 Queens and Brooklyn are two of the greater NYC areas where we are now selling used condition imported vehicle motors this year online
Queens, NY (PRWEB) May 21, 2015
The use of imported motor vehicles in the U.S. has increased since the 1990s although not all replacement components are easy for consumers to find. The PreownedEngines.com company is now retailing import JDM engines for sale in Queens, NY through its auto parts portal at http://preownedengines.com/jdm-engines-in-queens-ny.
Supplier agreements with distribution companies around the city of New York are helping to make these motors available. Some of the leading brands of Japanese and Korean vehicles are now supported with the replacement inventory now offered for consumer sales. People who visit the POE website will now find Honda, Acura, Nissan, Toyota and Mitsubishi brands in stock.
"Queens and Brooklyn are two of the greater NYC areas where we are now selling used condition imported vehicle motors this year online," said one PreownedEngines.com company source.
The second hand automotive components inventory that is now listed on the POE company website has been pre-certified through an independent process. This procedure is necessary to validate what the condition of each build is in prior to listing the foreign builds now in stock on the company website.
"A person with a direct interest in our inventory can view price details and data about warranty coverages using our modified website," said the source.
The Preowned Engines company is expected to include more cities in New York as part of its East Coast expansion program in the coming months. Web ordering as well as offline phone line order placement will remain available for all of the inventory shippable from the main company warehouse.
About PreownedEngines.com
The PreownedEngines.com company supplies American, Japanese and European motors for sale prices on the Internet. The company deals specifically in second hand inventory that is sale priced. The PreownedEngines.com company has built a new website this year to help with easier checkouts when ordering or price research for thousands of different motor blocks.