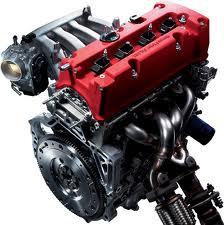 We are likely one of the only dealers that sell genuine JDM engines online that are imported directly from Asian territories.
Seattle, Washington (PRWEB) June 06, 2012
JDM engines might not be a popular product with car owners that drive U.S. built automobiles, but owners of Japanese automobiles and SUVs know exactly how high the demand for these motors can be when a replacement is needed. Replacing a new or used engine for a Ford or Chevrolet is not as difficult as finding one for Honda or Nissan. The import charges and expense required can be too much for someone on a limited income. JDM engines now sold by http://www.jdmmotorsforsale.com have been lowered in price below MSRP and are expected to remain at this price level through the summer months. Car and SUV owners that have put off an engine replacement or total rebuild through the wintertime could save money by purchasing these Honda, Nissan and Acura motors.
Japanese Domestic Motors or JDM are valuable in part because they traditionally have lower mileage for used or rebuilt versions. Engines that are placed into foreign produced cars and SUVs are generally not scrapped in their country of origin. U.S. consumers that know the value of JDM motors can often find a low mileage engine that has been pulled straight from a vehicle that has been traded or sold to U.S. distributors. "We are likely one of the only dealers that sell genuine JDM engines online that are imported directly from Asian territories," said Mike Poe, Engine Buyer at JDMMotorsforSale.com. "Our foreign partnerships have helped us to build our domestic business over the last five years and we create new distribution partnerships constantly to secure better engine prices," added Poe.
Many foreign automakers are creating new manufacturing plants in the United States and competing directly with Ford, GM and Chrysler for a share of the domestic auto market. A report published by Nissan stated that by 2016 this automaker plans to have a 16 percent market share of all U.S. auto sales. Honda has recently completed production of manufacturing facilities in Indiana and in Mexico to make distribution easier to American consumers. The low mileage of used and rebuilt JDM motors and the parts availability nationwide are helping to boost the sales of these engines online and offline. Companies like http://www.jdmmotorsforsale.com that remain competitive with pricing could witness a permanent sales increase between now and 2016.
About JDMMotorsforSale.com
By filling up its warehouse with Honda, Nissan and Acura engines, JDMMotorsforSale.com rose from a small warehouse in 2005 to a 75,000 square foot facility in 2011. This engine retailer imports engines directly from automakers and distributors in Asian territories for direct sale in the U.S. to consumers and salvage yard owners. Both used and rebuilt JDM motors align the inventory space of the new warehouse and these engines are currently shipped to the U.S., Canada and other foreign countries. A team of JDM engine specialists process and ship each online order that comes in through the company website at http://www.jdmmotorsforsale.com.