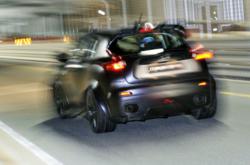 Many of our customers are just average people that are searching for a great deal on a JDM engine and we work hard to provide that.
Los Angeles, CA (PRWEB) April 14, 2012
JDM engines might not mean much to the average car or truck owner, but to Japanese car owners they are recognized instantly. JDM, or Japanese Domestic Engines, are manufactured in Japan for major automakers like Toyota, Honda and Nissan. The strict emissions laws for JDM cars overseas causes many car owners to sell their car prematurely to purchase a new one. The JDM engine market is very popular in the U.S. and one company is cashing in on the surplus of JDM engines. JDMMotorsforSale.com has now reduced its price for rebuilt and new engines as incentive for car owners to swap out engines during the spring and summer.
Japanese performance cars like the Honda Civic and Toyota Celica first gained popularity in the U.S. during the early 1990s. Hollywood realized the growing trend and later produced the successful Fast and the Furious franchise of films. The allure of street racing helped push the demand of JDM motors in the U.S. especially in states like California and Nevada. "We serve customers in every U.S. state," said Bill Marcott, VP of Sales and Operations. "Many of our customers are just average people that are searching for a great deal on a JDM engine and we work hard to provide that," Marcott added. Recently published news reports have confirmed the growing trend of Japanese performance cars in the U.S. and Canada.
JDM engines are imported directly from Japan in bulk and sold to U.S. distributors. The average JDM motor JDM motor has less than 60,000 U.S. miles and is still in excellent condition upon arrival. The cost to maintain these engines is very minimal and many U.S. drivers are finding out that purchasing these engines is a lot less expensive than buying new ones. "Our customers are often shocked when we explain that the price quoted is our everyday price," said Jerry Donaldson, Call Center Supervisor at JDMMotorsforSale.com. "The recent discounting is for all of our engines and this can be quite a shock to new customers used to paying MSRP," added Donaldson. 
The ease of installation for a JDM motor is one of the reasons that they have become quite popular. Many consumers can go to a local body shop or mechanic for a professional installation. Most of the JDM automakers post technical installation guides on the Internet for car enthusiasts to download. This is helping to push the demand higher for JDM installations across the entire Japanese brand of automobiles. The affordable price of used JDM cars on the secondary market is also a contributing factor to the recent surge in buying Japanese Domestic Motors. The price of a used car plus the installation of JDM engines can be less expensive compared to purchasing a completely American made car.
About JDM Motors for Sale
First conceived in 2007, JDMMotorsforSale.com started out of the love of JDM engines and has rapidly grown into one of the most trusted and respected JDM motor dealers on the Internet. With competitive pricing and low mileage engines, JDMMotorsforSale.com is carving out its place near the top of the secondary JDM engine market.