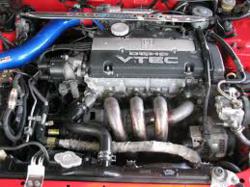 The creation of new technologies and the improvement of fuel ratios has helped makers of JDM motors to expand worldwide automotive sales.
San Francisco, California (PRWEB) December 04, 2012
Japanese domestic motors sellers, JDM Motors, has launched an official website online. This new used and rebuilt engine company is now selling some of the best condition JDM engines for foreign produced cars currently available. Those that purchase motors for Honda, Toyota, Acura, Mitsubishi or other brands can now access this brand new website at http://www.jdmmotorsforsale.com.
The design and engineering of companies like Honda and Toyota is displayed in the longevity of its vehicles. The majority of the success that these companies have can be traced back to the engine department. The creation of new technologies and the improvement of fuel ratios has helped makers of JDM motors to expand worldwide automotive sales.
The JDM Motors for Sale company has sold its engines for decades offline to dealerships, mechanics and customers that know about this foreign engines resource. The move to offer engines online is one that has been met with praise from many that replace worn out or defective engines in consumer and performance cars.
New inventory upgrades and acquisitions have been underway since the beginning of this year to help the JDMMotorsforSale.com website get ready for its launch. Popular vehicles like the Honda Civic, Prelude, Nissan Skyline GTR and other vehicles are represented in the new engines inventory. These editions have been picked by the engine buyers at the JDM company for low mileage.
Engine warranties for many Japanese engines remain in effect longer due in part to manufacturer warranties. While most foreign produced cars are exchanged at the 40 or 50,000-mile mark, these are often resold to dealerships or the engines are swaped out for sale. The acquisitions at the JDMMotorsforSale.com website are helping more buyers to find engines with longer lasting warranties.
To coincide with the launch of this new company website, new shipping policies are now in effect to help maintain the service quality that customers expect. Same day shipments are now possible for sales of all Japanese domestic motors that leave the central warehouse of the JDM company. This new innovation is expected to decrease the waiting time for engines to reach a specific destination.
Those that purchase foreign engines online or that search for lower prices can now research the in stock inventory directly at this link http://www.jdmmotorsforsale.com/blog. This new section of the company website is now updated daily with inventory levels and important information about each engine that is sold.
About JDM Motors for Sale
The JDM Motors for Sale company has sold engines for decades to customers in the U.S. and other parts of the world. The importation of automobile and performance car engines has helped this foreign engines dealer to expand its business operations. The JDM Motors for Sale company sells Honda, Acura, Nissan, Toyota, Mitsubishi and other manufacturers of engines to car owners, project builders, warranty companies and body shops that perform work on or install automobile engines. The launch of a new company website in 2012 is expected to boost the online sales revenue through 2013.