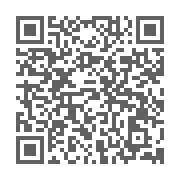 The 'Mad Men' business model is completely antiquated in this new economy.
Dallas, Texas (PRWEB) September 12, 2011
Amidst a painfully slow economic recovery in the service sector, which makes up more than 80 percent of the U.S. economy, small businesses are looking to minimize expenses while still increasing revenue. Advertising and marketing firms around the country are responding to these conflicting business objectives with new and more innovative business models of their own, according to a recent post on JDM's Shameless News blog.
"Times are still tough for small businesses." explains Jalane Pearcy, owner of a small, Dallas-based accounting firm. "When your back is against the wall, businesses tend to outsource, fire all but one accountant and they absolutely look at firing the marketing and advertising firm! What I hear over and over is the 'Mad Men' business model is completely antiquated in this new economy."
There is hope for digital agencies, however. JDM, a Dallas-based modular digital agency, is introducing the launch of a new digital agency model that successfully combines resold, white-labeled services though strategic partners and recurring revenue from end-clients.
"I have always struggled with the boutique model," says Paul Flowers, President of CIRCA 46 and best-selling author of Underdog Advertising. "They seem to live from project to project. As I understand it, the modular digital agency model is interesting because its approach is a hybrid between the project-based boutique and the full Agency of Record model."
"The genesis for the new digital agency model was the answer to a simple question: 'Tell me where it hurts and let us fix that pain. We'll handle ongoing services once we've stopped the bleeding." recalls Justin Downey, President of JDM. "JDM's new digital agency model combines a la carte modular services that create digital assets and a suite of specialized retainer brands for ongoing marketing consulting, creative design, web technology, PR, support and long-term value."
Learn more about JDM's new 'Modular Digital Agency' model on their website: http://jdm-digital.com/about/
###