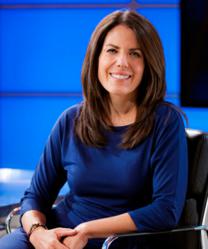 El Segundo, CA (PRWEB) December 08, 2012
Go Banking Rates profiles Jean Chatzsky, money expert on NBC's TODAY Show and candidate in Go Banking Rates' 12 Days of Finance poll, where she hopes to beat out last year's winner, Robert Kiyosaki, for the bragging rights as 2012's best personal finance expert.
Jean Chatzky has stepped in to fill the void of money comprehension, by offering easy and practical financial guidance to cash-strapped individuals and families across the country.
She takes the often complex topics in personal finance, like retirement and paying down debt, and communicates it to the masses in a way that's accessible so anyone at any age can develop smart financial habits.
Jean Chatzky encourages depositors to make the habit of saving an automatic process. In an interview with news outlet, WSDU, Chatzky explains the best way to approach growing a savings account.
"The moment that you have that impulse to make a good decision, you want to just lock it down," Chatzky says. "Schedule those automatic transactions out of checking and in to savings, so they just happen every single month, because if we wait it never happens."
Jean Chatzky has authored eight books on personal finance, including her latest New York Times best-seller, Money 911: Your Most Pressing Money Questions Answered, Your Money Emergencies Solved. She was also recognized The Oprah Winfrey Show for her widely successful Pay It Down: From Debt to Wealth on $10 A Day, which also hit the New York Times best-seller and Business Week best-seller lists.
Currently, Chatzky is the host of "Money Matters with Jean Chatzky" on RLTV and is AARP's personal finance ambassador. Catch up with on her personal finance advice by watching NBC's TODAY Show, where she answers money questions as the show's financial editor.
About Go Banking Rates
Go Banking Rates (GoBankingRates.com) a national website dedicated to connecting readers with the best interest rates on financial services nationwide, as well as informative personal finance content, news and tools. Go Banking Rates collects interest rate information from more than 4,000 U.S. banks and credit unions, making it the only online rates aggregator with the ability to provide the most comprehensive and authentic local interest rate information. Go Banking Rates also regularly publishes expert advice from personal finance professionals.
GoBankingRates.com belongs to a network of more than 1500 finance websites, including GoInsuranceRates.com and GoFreeCredit.com. These sites receive more than 2 million visits each month.
For questions or comments, please contact:
Jaime Catmull, Director of Public Relations
http://www.GoBankingRates.com
JaimeC (at) GoBankingRates (dot) com
310.297.9233 x261