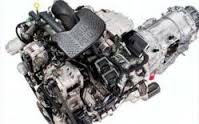 These four-cylinder variants of AMC and Chrysler produced editions are ready for immediate sale to buyers.
Green Bay, Wisconsin (PRWEB) May 16, 2013
Jeep is one of the leaders in SUV production in North America and creates multiple engine types. These engines are often used to help build consumer confidence in the vehicles produced. Replacement motors for these vehicles are now sold by the UsedEnginesforSale.net company online. This company sells preowned motors and has added Jeep 2.5 engines to its growing inventory. These four-cylinder variants of AMC and Chrysler produced editions are ready for immediate sale to buyers. The company inventory and current pricing offered to buyers can be located on the company website at http://www.usedenginesforsale.net/jeep/used-jeep-engines-for-sale.
The Jeep Cherokee, Grand Cherokee and other models produced by Chrysler have used the 2.5 engine. This dependable engine was introduced as a PowerTech edition after upgrades in the early 1990s. This four-cylinder motor is the smallest in production for Jeep vehicles and remains popular for replacements in secondary market vehicles.
The engines that are added for sale provide the preowned quality that buyers could have difficulty locating through junkyards or salvage companies. These units are offered with low mileage to ensure that each buyer has access to a quality engine online.
Quoting engines online is a new incentive that is offered to buyers at the UsedEnginesforSale.net company. These quotes are now helping to reduce the research time required when considering purchasing a motor. The offline quote system remains in use by using the company toll-free telephone number. The new online system now provides an equally fast way to obtain the most updated pricing and engine quality information before a sale is processed. These upgrades to the company services are now providing increased sales for this company in the second quarter of 2013.
The complete inventory of used motors that are now for sale online is eligible for extended warranty protection due to recent policy changes. The new policies include up to a two-year period of parts protection for each motor that is purchased. This period of time is one effort now underway to provide better assurance for buyers of the company inventory. The parts coverage is now attached with each sale made online or through the toll-free number. No increase in the sale price of each motor has been made due to the inclusion of this new protection. Details can be found on the company website and through the quote system.
About UsedEnginesforSale.net
The UsedEnginesforSale.net company offers its inventory of preowned motors for a reduced sale price on the Internet. This company has expanded its distribution of its inventory this year and now includes direct relationships with salvage companies and junkyards. These companies now link to the company database to improve the price options quoted to buyers. The UsedEnginesforSale.net company extends the customer warranty coverage when sales are completed to offer additional incentives not found through most auction sellers or other third party engine resources. The company staff assists each engine buyer online and offline.