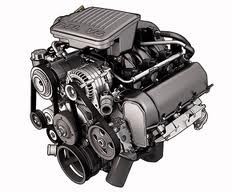 The Jeep 4.0 engine is now discounted with a new price drop that is expected to affect all buyers of this motor positively.
Lexington, Kentucky (PRWEB) February 27, 2013
Jeep has remained part of the Chrysler family since 1987 after it was purchased from AMC. The development and investments put into Jeep by Chrysler has helped take this brand worldwide. Buyers searching online for an engine replacement for these vehicles can now take advantage of a lower price structure GotEngines.com. The Jeep 4.0 engine is now discounted with a new price drop that is expected to affect all buyers of this motor positively. More information can be read on the Internet at http://www.gotengines.com/blog/jeep-engines/jeep-40l-engines-sale.
The use of the 4.0 engine in the Cherokee and Wagoneer helped to build the Jeep brand worldwide. While many of the classic inline six motors were used, the 4.0 has remained one of the most requested motors for replacement inside SUVs.
The V6 configuration of this motor has helped to provide the stability that vehicle owners demand and some mechanics prefer. The new prices for the preowned Jeep engines now sold online can be obtained through the company website or by toll-free telephone number.
A new price delivery system has been installed on the Got Engines company website in effort to expedite pricing for customers. The retail pricing announced by manufacturers can often change and this can affect the selling price of the motor.
To help correct cost fluctuations, this company has added an online quotation system that requires a simple search to produce a price. This new method of customer price delivery has increased the amount of quotes distributed by this company since install.
The Jeep discounts now applied to the preowned inventory are in response to the recent acquisition of these editions. The first of this year marked the initial offering of the Jeep series motors online. A news announcement for this edition can be found online at http://www.prweb.com/releases/used-jeep-engines/used-engines/prweb10324797.htm. The arrival of these Chrysler produced motors is helping provide the options for SUV owners having difficulty locating these sizes online.
About Got Engines
The Got Engines company started selling to the public on the Internet in 2007 and has built its website as one of the top resources to search for motors online. By offering discounts lower than most sellers, this company has achieved a larger buyer network of vehicle owners and mechanics who frequently purchase replacement motors. The Got Engines company provides protection with all sales in the form of a two-year warranty at no cost to buyers. This company frequently offers incentives like no cost shipments to all buyers for no additional increase in price.