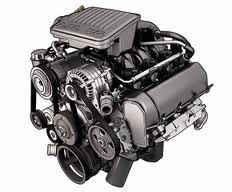 Both pickup trucks and SUVs in the Chrysler lineup have used this larger V8 motor to provide more torque and power for drivers.
San Antonio, TX (PRWEB) January 29, 2013
SUV sales each year are split between Ford, General Motors and Chrysler in the United States. The Jeep series is one of the Chrysler brands and uses one type of engine that has become standard in most Jeep vehicles since the mid 1990s. The 4.7 Liter Dodge engine is now discounted online at the GotEngines.com website to help buyers find a lower price point online. This reduction in price applies to these preowned engines for vehicle owners or installers planning to purchase for an SUV replacement. More information can be located online at http://www.gotengines.com/blog/jeep-engines/jeep-47l-engines.
The 4.7 series created by Chrysler for use in Jeeps was an upgrade to the PowerTech 3.7 V6. While the V6 series was primarily used in all models, the larger V8 series is one addition that gained famed in Dodge vehicles. Both pickup trucks and SUVs in the Chrysler lineup have used this larger V8 motor to provide more torque and power for drivers.
These motors have remained in use for over a decade in millions of vehicles. The new price discounts that are applied to the company inventory are designed specifically to make it less expensive to replace a PowerTech engine.
The secondary market vehicles that are sold each year and used by buyers usually have one element in common. High mileage is something that cannot be removed from an engine. While some companies try to rebuild units, locating a replacement that has lower mileage is one way that can be used to improve the reliability of a preowned vehicle.
One of the ways that the Got Engines company uses to raise its quality levels is by integrating better testing and evaluation procedures. It is this work that helps the buying staff accurately assess the inventory that is carried and sold to the public.
Price discounts are one area in the engine market that can be hard to locate for consumers. Manufacturers specify a list price and this is usually what is used when selling to the public. The GotEngines.com company integrated a cheap pricing incentive for select brands during the summer of last year.
The success of this strategy has helped create newer pricing for all buyers. Many of the sale patterns remain in place and the original news story announcing the price drops can be read online at http://www.prweb.com/releases/used-ford-engines/used-engines-for-sale/prweb9622149.htm.
About Got Engines
The Got Engines company has remained one of the top sellers of used motors on the Internet for over five years. While the online portion of this company is less than a decade old, over two decades of selling motors to all parts of the country offline has helped this retailer to build a loyal consumer following. The warranty programs that are created and packaged with all sold inventory help to increase the operational life of all motors. The Got Engines company has recently installed an immediate quotation system for pricing to ensure that all pricing is easy to retrieve for trade industry clients or vehicle owners requesting prices online.