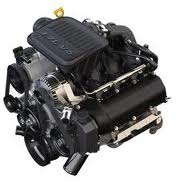 The issuance of the 2014 Cherokee has helped to renew the interest in this brand for Jeep.
Flagstaff, AZ (PRWEB) June 29, 2013
The Jeep SUV series gained its fame with the introduction of the Cherokee model in the 1980s. The production of this vehicle continues to impress automotive buyers worldwide. Engine replacements are now expected to be less of a hassle for buyers using the RebuiltEnginesSale.com company online. This company is now selling recycled Jeep Cherokee engine inventory for lower prices in the U.S. at http://www.rebuiltenginessale.com/jeep/rebuilt-jeep-engines. These units include PowerTech editions that are most popular in the Cherokee series of Jeep SUVs.
The Cherokee is one of many brands produced for Jeep under the watchful eye of the Chrysler company. Both V6 and V8 development have helped to maintain the power and performance that is expected in modern SUV vehicles.
The different engine families used for production of the Cherokee can complicate the research process when replacements are needed. The variety of reconditioned motors that are now sold by the Rebuilt Engines Sale Co. are helping to provide better solutions for replacement without requiring lengthy engine research by consumers.
"Jeep represents a growing portion of our refurbished inventory online," a source from the RebuiltEnginesSale.com company added. The issuance of the 2014 Cherokee has helped to renew the interest in this brand for Jeep. Vehicle owners or mechanics who are replacing high mileage engines could benefit from the testing technologies and lowered pricing that is now put into place.
"Every engine is tested inside our facility prior to shipment," the source added. These extra tests are an additional method of providing customer assurance before an installation is attempted.
The rebuilt Chrysler company engines that are now found in the searchable inventory online include both Jeep and Dodge units. The announced Cherokee builds that are reconditioned to OEM specs are in combination with Dodge Durango series motors that were announced last month to the public at http://www.prweb.com/releases/rebuilt-dodge-durango/engines-for-sale-rebuilt/prweb10769343.htm.
The V6 and V8 types that are now available for purchase are attached with a 36-month warranty policy introduced this year for these brands. The online quote system or toll-free number at 1-877-630-3873 can now be used to complete pricing requests.
About RebuiltEnginesSale.com
The RebuiltEnginesSale.com company supplies reconditioned automotive motors for the general public and trade industry. Company rebuilding experts handle all of the engine builds that are produced by this company. Advancements in engineering technologies and equipment investments have helped the RebuiltEnginesSale.com company to improve quality standards. Ford, Chevy, Dodge, Jeep, Isuzu, Mercury and Lincoln vehicle engines are among the reconditioned motors now distributed in all 50 U.S. states. Warranty protection for these builds and a faster process of shipping were introduced to buyers this year.