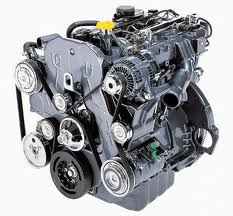 A new coverage protection plan is now made available with all customer purchases of the preowned inventory.
San Francisco, California (PRWEB) February 09, 2013
GotEngines.com is now selling Jeep Cherokee engines at discount prices from its PowerTech inventory. The addition of these motors is expected to provide a trusted online resource for buyers who prefer to purchase on the Internet. More information about the Jeep inventory can be located online at http://www.gotengines.com/blog/jeep-engines/jeep-47l-engines.
Jeep helped to ignite the popularity of the SUV vehicle in the early 1980s. The competition from Ford, Chevrolet and Isuzu did not prevent the buying public from gaining confidence in Jeep produced vehicles.
AMC created the first edition of the Jeep Cherokee in the 1980s. The CJ series was used as the base motor to power several future vehicles. The inline V6 engine created during this time was used up until the mid 1990s until it was retired in exchange for use of the PowerTech series. The Chrysler buyout of AMC help to bring new technology to the SUV industry.
It is the motors produced from this time period that are now for sale to customers online. These preowned condition units offer low mileage as an alternative to high mileage variants that can be found online.
Most secondary market motors are removed directly from vehicles that have been traded in or expired in useful life. It is common for vehicle owners to search junkyards and third party sources to locate a replacement motor. While these methods can be less expensive than buying from a dealership, the sacrifice of price compared to quality is often made.
A new coverage protection plan is now made available with all customer purchases of the Got Engines preowned inventory. This is an extension of the OEM plans to provide breakdown coverage after installation.
The new Jeep series editions now placed in stock are eligible for use with a new price delivery method now available from Got Engines. A two-click method of price delivery is now used to inform buyers about the total cost of an engine purchase. This is a new way developed to generate the cost of an engine during and after the company business hours have ended each day. This new method is accessible entirely online and the traditional system remains in place as an alternative to customers who prefer telephone assistance.
About Got Engines
The Got Engines company has been a resource used online since 2007 to find quality preowned motors from foreign and domestic automakers. The inventory held by this company now includes thousands of different engines in gasoline and diesel editions. Through its low pricing measures, this company has been able to offer some of the biggest discounts currently found through secondary market sellers. The Got Engines company offers full warranty protection for all sales. This offer is one example of how customer assurance levels have been maintained since the company launch.