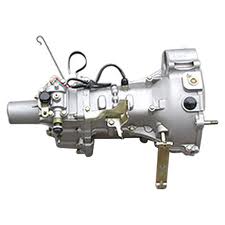 These parts are now offered for the same reduced pricing as the new transmissions to provide an affordable resource online.
Baton Rouge, Louisiana (PRWEB) May 16, 2013
Jeep Cherokee is one of the examples of the precision engineering by the Chrysler company. This vehicle series is known for its 4x4 capability and also for its different transmission types. The AutoProsUSA.com company is a preowned auto parts seller online and is making it easier for Jeep parts buyers to locate quality parts. This company has added the Jeep Cherokee transmission for sale and is now reducing the selling price. These price structures selected can be viewed online as well as current inventory levels at http://autoprosusa.com/used-jeep-cherokee-transmissions-for-sale.
Overdrive, four-wheel drive and all-wheel drive are examples of the types of technologies that have been used by Chrysler for its Jeep and Dodge series vehicles. The shifting patterns that are available through the use of manual and automatic transmissions has helped to simplify driving for vehicle owners.
The technologies that are offered in the Cherokee have made it possible for smoother operational performance on-road and off-road. The transmissions that are now reduced in sale price online are expected to provide the used and OEM availability that can be difficult to find when purchasing solely from dealerships.
The AutoProsUSA.com company has added multiple parts types online this year. Aside from its transmission upgrades, this company has added other interior and exterior parts that are designed to buildup the inventory to new levels. Parts like side mirrors, air bags and transfer cases are now part of the company inventory. These parts are now offered for the same reduced pricing as the new transmissions to provide an affordable resource online.
A new video series has been created by this company to benefit buyers and researchers online. This company is now creating videos to market each of its parts online and to explain the ease of ordering through its company system. These videos can now be viewed on the Internet at http://www.youtube.com/watch?v=-AXZGtWAh1M.
Pricing for the used, OEM and performance parts that are held by this company can be located easier online thanks to the new search tools available. This Auto Pros company has created a sophisticated way to search its auto parts inventory without requiring assistance. The one-touch search tool now locates any part in stock as well as the current selling price. These prices can be selected for email, telephone call back or text message delivery by buyers hoping to find the lowest price possible. This is helping to reduce the amount of calls made to the company toll-free number in place as a secondary ordering option.
About AutoProsUSA.com
The AutoProsUSA.com company links its company database with the parts inventories of thousands of junkyards and salvage yards in the United States. These efforts have created one of the largest searchable parts inventories that exists online. Customers making use of this online resource center are introduced to the low company pricing and comparison features for each part in stock. The AutoProsUSA.com company now ensures that each order placed on its website or referred to a third party retailer is packaged with a warranty. These incentives as well as the faster shipping methods in place are helping to improve the customer satisfaction ratios that are important for building long-term customer relationships.