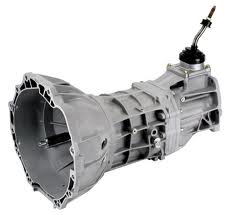 This pricing system is now one way that customers can find transmission pricing, engine pricing and other parts pricing entirely online.
Joplin, Missouri (PRWEB) May 09, 2013
The Jeep Cherokee has remained one of the popular SUVs created by the Chrysler company. The millions of units that have been sold worldwide have helped to brand the Cherokee as a leading SUV. The AutoProsUSA.com company is a leading selling of preowned auto parts online and is now selling the Jeep Cherokee transmission. The addition of this gearbox comes with an introductory low price that is used to provide alternatives to MSRP for buyers at http://autoprosusa.com/used-jeep-cherokee-transmissions-for-sale.
The development of the transmission in modern automotive manufacturing has helped to introduce different shifting patterns. The classic use of the three-speed transmissions has given way to four, five and six-speed versions that are now used by companies like Chrysler.
The automatic shifting controls that are used with modern transmissions provide the ease of control that many vehicle owners prefer. The preowned units that are now offered for sale online are introducing better quality parts and pricing to buyers in the U.S.
The recent developments made by the AutoProsUSA.com company online includes a major update to the company pricing. This company earned its parts retailer reputation for offering lower than MSRP pricing and has now revolutionized its website price delivery system online. The new tool for pricing is now capable of offering the company low pricing as well as a range of pricing for competitors. This pricing system is now one way that customers can find transmission pricing, engine pricing and other parts pricing entirely online.
The parts additions to the company inventory have caused a change to the company warranty policies this year. The sales that originate from the company website or through the toll-free system are eligible for the new warranty coverage that has been designed to protect the parts installations. This protection policy is offered as one alternative to retailers currently not providing warranties with the sale of auto parts online. These warranties are now provided without an additional charge to buyers of the company auto parts.
About AutoProsUSA.com
The AutoProsUSA.com company provides its discount auto parts resource online to help buyers in all areas of the United States. The parts acquisition that takes place by this company each year is in addition to the referred parts that are offered to buyers online. The preowned, OEM, aftermarket and performance parts that are acquired by this company help to raise the quality level for parts buyers online. The AutoProsUSA.com company provides same day shipments for all of its processed orders to ensure that buyers receive deliveries faster. These incentives mixed with company specialists providing assistance are provided to increase the satisfaction level of customers.