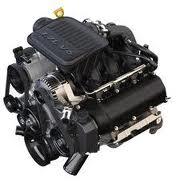 This motor is now provided in a range of displacements and paired with a lower price.
Austin, Texas (PRWEB) May 28, 2013
Jeep SUVs have been a part of the U.S. auto industry for more than 30 years. Millions of these units have been sold and many remain in use by SUV owners nationwide. Replacing an engine is one project that many Jeep owners will face during ownership and one company is now helping to relieve the high costs involved. The RemanufacturedEnginesforSale.com company is now refurbishing the Jeep Grand Cherokee engine. This motor is now provided in a range of displacements and paired with a lower price. The inventory can be searched at
http://remanufacturedenginesforsale.com/jeep-engines-2/jeep-grand-cherokee-engine.
The inline six engine that was used throughout the AMC ownership of the Jeep brand was continued in the Cherokee after Chrysler maintained ownership. This motor as well as larger types were offered in the Grand Cherokee options. This luxury SUV made use of PowerTech technology made possible by Chrysler development.
The process of rebuilding motors for these vehicles is expected to reduce replacement costs. The motors that are now refurbished for SUV owners is one effort now underway to provide a discounted method of purchase for owners of compatible Jeep SUVs.
The Remanufactured Engines for Sale Co. started its company by selling rebuilt editions to trade industry buyers. While this practice continues, the engine sales made to the general public this year have helped expand company operations. New testing equipment has now been installed and is in use for all builds for engines. The dyno testing procedures that are now in place seek to increase the lifespan of each motor.
Locating parts issues before shipment to customers have helped this company to improve the quality of each rebuilt motors offered for sale. The dyno testing procedures that are now in place for each engine come at no extra charge to buyers.
The launch of the redesigned company website in late 2012 helped to create more resources for buyers of replacement engines on the Internet. The inclusion of several new features to the website has expanded the company volume of sales made this year. The option of online quotes versus standard telephone quotes has proved successful.
The virtual quote system installed online is useful for buyers to generate pricing for multiple engine types in stock. The news release at http://www.prweb.com/releases/remanufactured-engines/for-sale-ford-chevy-dodge/prweb10210961.htm was used to inform the public of the website relaunch and new releases are expected to continue as new company additions are made.
About RemanufacturedEnginesforSale.com
The RemanufacturedEnginesforSale.com company launched the first edition of its website in 2009 and has made improvements quarterly to provide better options for purchasers online. This company is a leader in the secondary engines market due to low pricing and faster shipment methods used for its inventory of refurbished engines. The import and domestic inventory held by the RemanufacturedEnginesforSale.com company goes through a process of inspection and testing before customer shipments are made. These efforts are combined with better warranty policies to create a more trusted buying experience for engine replacements.