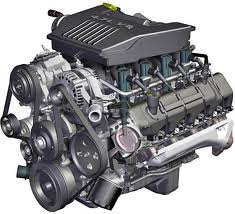 These prices now contribute to the various ways that this company is using to reduce the final selling price of its stock.
Dallas, Texas (PRWEB) February 03, 2013
Jeep has recently announced its diesel engine series in its 2014 edition. The Grand Cherokee is one of the top sellers in this vehicle lineup and one engine company online is now discounting replacement units for this series. The GotEngines.com company is offering the Jeep Grand Cherokee engine at a new lower price. This price reduction applies to the 4.7 V8 series and is instantly available to access online or by phone. Engine details can be found for this edition online at http://www.gotengines.com/blog/jeep-engines/jeep-47l-engines.
The Chrysler company designed the Grand Cherokee to provide a luxury model to vehicle owners in 1993. This vehicle has remained in production for over 20 years and has used multiple engine types to please SUV buyers. The Fiat company now controls the Jeep brand and is helping to take this vehicle into new markets worldwide.
The preowned motors that are now brought into the Got Engines company for sale are tested and approved by a trained engine staff. This ensures the new discount pricing applies to the best condition units.
Expanded inventory is one example of how this company is helping to provide more satisfaction to engine buyers. Pricing usually varies between automotive sellers online and this can be a confusing part of the buying process. The system now in place and used to distribute online pricing has removed the hard work in locating sale pricing.
The new tool added to the Got Engines company website can now be used by customers prior to completing a purchase. This system gives out warranty information, pricing and a VIN number match for any requested motor.
The fall of last year was a busy period for this company partly due to the sale program that was announced. Ford, Chevrolet and Dodge series units were marked down with a special fall program for prices. It was the results received from this sale campaign that have helped new price points to be created for the start of this year.
These prices now contribute to the various ways that this company is using to reduce the final selling price of its stock. The news report for the discount sale structure can be located online at
http://www.sfgate.com/business/prweb/article/Used-Engines-for-Sale-Now-Discounted-Online-at-4156311.php.
About Got Engines Co.
The Got Engines Co. began offering Ford and Chevrolet motors on the Internet in 2007. The acquisitions that have been completed by the expert staff working for this company have made it possible to stock most domestic and import brands. Through its pricing programs and warranty protection plans, The Got Engines Co. is able to offer incentives that some dealers selling online do not. The same day shipment procedures now in place are used to deliver motors to customers faster in order to eliminate problems before installations take place for vehicles. With a toll free number and website quote system, this company continues to streamline engine ordering online and offline.