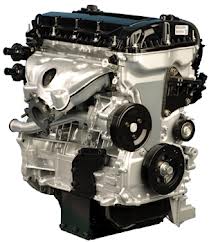 All in stock engines now built and sold online come complete with a 3-year warranty extension.
Seattle, Washington (PRWEB) December 13, 2012
The RemanufacturedEnginesforSale.com company announces that the Jeep Liberty engine is now built for mechanics and is now in stock online. More information about this new addition can be found at this link http://www.remanufacturedenginesforsale.com/jeep-engines-2/jeep-24-powertech-engine.
This new inventory addition is expected to help those that replace 2.4 motors in Jeep vehicles. These expertly rebuilt motors are the smaller a variant of the Chrysler-Global Engineering engines and are now shipping to the U.S. and Canada.
The Jeep 2.4 engine and its smaller 2.0 were introduced in the early 2000s by Chrysler. This newer fuel efficient engine provided a smaller and equally powerful motor to those that purchased SUVs. One drawback that buyers of these motors can experience is finding these in rebuilt condition as opposed to used condition.
The new inventory upgrade by the RemanufacturedEnginesforSale.com company is designed to help fill this void by providing a supply of Chrysler produced motors for the complete line of current and late model vehicles.
Engine warranties are expected with the purchase of a brand new engine. Many vehicle owners that purchase a new model from an authorized dealership usually receive an extension of the manufacturer warranty. Owners of used vehicles usually do not receive a warranty due to the high mileage that can be found on preowned vehicles for sale.
All in stock engines now built and sold online come complete with a 3-year warranty extension honored by the RemanufacturedEnginesforSale.com company. The news announcement for the Jeep series can be found at this link http://www.prweb.com/releases/remanufactured-jeep/engines-for-sale-warranty/prweb9975291.htm.
This new addition to the inventory that is sold now offers extra assurance to customers that purchase these motors. The parts as well as the labor that is added to these rebuilt engines is also included in the new warranty terms. This effort is packaged at no additional cost added to the original engine purchase.
To go with the new additions to the company inventory, a new quotation form has been included on the company website. This new form allows 24/7 access to pricing, warranty and shipment information to customers that are price checking before making a purchase online.
About Remanufactured Engines for Sale
The Remanufactured Engines for Sale company first launched online in 2009 and is now one of the largest rebuilt engine suppliers selling online. The range of Ford, Chevy, Dodge, Toyota, Isuzu and Jeep engines that are sold to dealerships and vehicle owners are custom built by specialists. The lower than MSRP pricing and dynamometer testing environment at the Remanufactured Engines for Sale company are two reasons that sales have increased for this company in the last 3 years. A trained staff in every department now ensures customer satisfaction remains at the highest level.