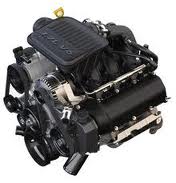 The UsedEngines.co website is a premier seller of used automobile, pickup truck and SUV engines online.
Pittsburgh, PA (PRWEB) October 27, 2012
Jeep Liberty is one of the most in-demand vehicles that have been produced by the Chrysler corporation. The Jeep series remains popular on the used vehicle market and this demand is helping one online retailer to ship engines for these vehicles free of charge. The UsedEngines.co website is now shipping Jeep Liberty engines at no cost to customers that order from inside the continental U.S. This cost saving promotion is now in effect and applies to the Jeep inventory as well as engines from other manufacturers that are in stock. More information about the free shipping offer can be found by visiting this link http://www.usedengines.co/jeep-2/jeep-liberty-engines-sale.
Jeep was an established brand when the Chrysler corporation bought out the American Motors Corporation in 1987. The AMC company was established in 1954 and promoted the Jeep brand throughout the United States. The innovations made by Chrysler helped to make the Jeep a household name and these SUVs are among the most in demand in the auto industry.
Sales of these vehicles remains strong even on the used vehicles market. The UsedEngines.co company purchases Jeep motors in great condition for resale to customers inside the U.S. These are the engines that are made available for sale online. 
Engine buying online has grown rapidly since e-commerce was enabled for Internet purchases. Companies like Craigslist and eBay have helped to further the inventory of engines that can be found online. While some companies list engines for sale, there is currently no regulations in place that pertain to engine warranties.
Not all companies that sell used engines on the Internet provide warranties that cover basic wear and tear. One unique element of the UsedEngines.co inventory is that each engine that is sold online or offline is eligible for a warranty. This effort is helping all engine buyers to benefit from increase used engine quality. 
Motors that were produced in past decades put much of the emphasis on horsepower and torque and not component quality. The outsourcing of parts creation in the mid 1970s resulted in some low quality parts produced according to research data. To combat the issue, automakers opened up U.S. facilities to manufacture key components that were used in engine creation.
It is this engineering and development that has helped raise the quality of the average engine. Engines on the preowned market can have 100,000 miles and be in great shape internally as well as cosmetically.
The UsedEngines.co has now added new testing for all in stock engines apart from the free shipping offer. Any engine that is ordered online or offline goes through manual and computer tests to calibrate the engines before shipment. This extra effort is helping to raise consumer confidence and the longevity of all engines shipped from this used engines retailer.
About UsedEngines.co 
The UsedEngines.co website is a premier seller of used automobile, pickup truck and SUV engines online. By discounting pricing to low levels, this engine company is reaching a wider demographic of engine buyers on the Internet. A complete staff of auto industry experts is employed by the UsedEngines.co company. Engines from Ford, Chevrolet, Dodge, Chrysler and Jeep are among the most requested motors from the online portion of the company website. The new incentives like free shipping and inclusion of engine warranties are helping the UsedEngines.co company to benefit from increased e-commerce sales.