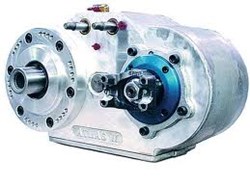 Price reductions have taken place since the fall of the year for select brands of cases.
Hartford, CT (PRWEB) December 22, 2012
The 4x4 system created for pickup trucks and SUVs depends on working assemblies to ensure accuracy of these systems. The TransferCasesforSale.com company has now added the Jeep transfer case line to its existing inventory. More information can be found at http://www.transfercasesforsale.com/jeep-transfer-cases.
This new addition includes the variations of the NP cases as well as the other models that fit the Jeep lineup. This measure is designed to help those that replace these units in preowned vehicles.
The Chrysler Corporation produces the Jeep brand after its purchase in 1987 from AMC. Little has changed mechanically in these vehicles although the size of the engines have increased. The gearing ratios that are controlled by the case assemblies require functional units.
The brand new inventory upgrade of the NP series is now shipping for online and offline orders to customers in the U.S. through a new same day shipment process.
Apart from new inventory, additional changes have taken place to achieve more growth online. A new quote system has been designed and installed online. It is from this system that all price quotations are generated for the in stock cases. Both the used and rebuilt editions are included with this quote form to make it faster for customers to receive detailed pricing.
Price reductions have taken place since the fall of the year for select brands of cases. The announcement of a lowered Ford assembly price was made in August. This measure has helped to provide quality units to vehicle owners, mechanics, junk yards and others that buy these parts for direct replacement or future sale.
The news announcement for the start of these changes can be found at this link online http://www.prweb.com/releases/used-ford-transfer-cases/for-sale-shipped-free/prweb9837656.htm.
New additions to the warehouse inventory are planned for all of the makes and models in stock. This includes the domestic and foreign units that can be hard to find through sellers online. These additions are expected to take place throughout the 2013 year.
About Transfer Cases for Sale
The Transfer Cases for Sale company first launched online in 2009 and has built its company over the past 3 years. The offline sales have taken place for decades and the integration of online selling is one way that expansion has helped to provide quality case assemblies to the public and to the trade industry. The Transfer Cases for Sale company adds new parts daily to its inventory as well as new pages to the company website. These measures have helped to build one of the largest inventories online that consist of foreign and domestic assemblies that are shipping for no charge in the 48 continental United States.