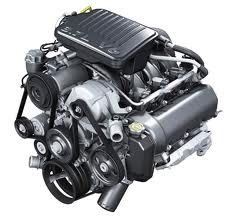 The demand for this brand of vehicles remains strong due partly because of the engines used inside
Richmond, Virginia (PRWEB) June 27, 2013
The Jeep Wrangler is one example of a Chrysler created SUV that continues to climb in sales volume each year. The demand for this brand of vehicles remains strong due partly because of the engines used inside. The MotorUniverse.com company is a Jeep engine seller online and is now adding used Jeep Wrangler engine inventory for consumers at http://motoruniverse.com/jeep-motors-for-sale. These 2.4, 2.5, 4.0 and 4.2 engines are now listed for a lower than standard price for owners of Wrangler SUVs to benefit.
The Wrangler was one of the first SUVs to gain worldwide recognition in the late 1980s. The original AMC design was retained by Chrysler during the takeover in 1987. While the exterior of this vehicle remained the same, the engines used have remained reliable and responsible for part of the consumer demand. The preowned engines that can be found through the Motor Universe inventory now include coverage for warranty protection.
The issuance of these warranties is part of a new program of customer assurance integrated this year. Because many sellers online leave out warranty coverage, the attachment of this coverage is expected to raise the installation assurance factor that customers use to determine the worthiness of a preowned motor. The low mileage counts that are on each engine sold is an additional commitment to customer satisfaction after purchase is complete.
The Wrangler inventory of V6 engines for sale are in line with the Chevrolet brand of engines added recently. Motors for the Blazer SUV and S10 pickup were acquired through dealership negotiations. These authentic GM motors are in above average preowned condition and can now be searched at http://motoruniverse.com/chevy-s10-blazer-motors. These motors and Jeep engines that are listed for instant sale online can now be researched for pricing using the company supplied quotation tools built for consumer usage online.
About MotorUniverse.com
The MotorUniverse.com company supplies preowned automotive engines that are lower in mileage compared with auction engines or third party sellers. This company now distributes its engines nationally and provides no cost shipment incentives for buyers. The inventory of V6 and V8 motors that are carried on the MotorUniverse.com website are now attached with warranties for buyers to benefit immediately upon installation. This company employs its engine specialist team to generate information for consumers about pricing or other data using its online and toll-free number system.