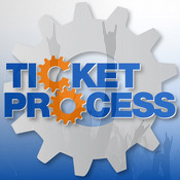 (PRWEB) August 10, 2012
Comedian and ventriloquist Jeff Dunham grew up in a strict and conventional Dallas home, but his talents for performing and entertaining ended up leading him to an unconventional career. The witty 50-year-old will soon embark on a North American tour that will take him all over the United States and Canada, and Ticket Process is proud to be able to offer Dunham fans a golden opportunity to get their hands on Jeff Dunham tickets.
The Jeff Dunham Controlled Chaos Tour will feature the handful of usual suspects, including Jeff Dunham and Achmed the Dead Terrorist. Dunham revealed Achmed to the world about five years ago, and since the moment the live crowd first laid eyes on the edgy and deceased terrorist, they fell in love with him. Dunham has an amazing natural chemistry with all of his puppets, and his banter with Achmed has created some of the most memorable moments in his career, scripted or otherwise. Anyone that wants to seize their opportunity to see the beady-eyed skeleton should visit TicketProcess.com at their earliest convenience.
Other unforgettable Dunham originals include Jose Jalapeno, Sweet Daddy D and Melvin the Superhero Guy. Crotchety folks have argued that Dunham's puppets and his portrayal of them has at times walked the line of being offensive, but the fact that it is buried within a comedy act gives him ultimate artistic freedom, and Dunham has been skillfully entertaining the masses since he received his first puppet as a gift back in the early-1970s. Dunham and Peanut -- who is an energetic an eccentric woozle from a faraway island -- have also formed a very special relationship over the years. Needless to say, a lot of thought and creativity goes into the creation of Dunham's characters, both in terms of their physical appearance and their colorful and distinctive personas.
The tour gets going on August 30th at the Alaska State Fair in the city of Palmer. From there, Dunham will embark on a massive tour that spans well over 50 cities. Dunham visits a number of small locales over the first few months of the tour, allowing fans of his that aren't located near a major metropolis to get in on the action. For instance, the next few weeks feature shows in Salem, Oregon and two small Pennsylvania towns. Dunham will spend the winter months touring Canada before the US section of the tour begins with two Texas shows in December and continues with many big-city shows in January, February and March of next year. Also look for excellent discounts on Kevin Hart tickets and the popular Russell Peters.