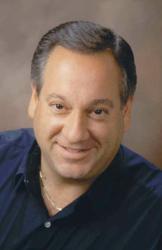 Industry Analyst Jeff Kagan is available to speak with reporters and journalists, or you may quote him through this release.
Atlanta, GA (PRWEB) January 18, 2013
The following are comments from Wireless Analyst Jeff Kagan on the upcoming Presidential inauguration and the changes in the wireless industry over the last four years since the last one.
These comments look at the new challenges wireless networks have in preparing for this event. And how the industry is very different. Four years ago it was voice, text and email. Today it's about all the wireless data Apps, social networks and video.
You may quote from this release in your reporting of this story.
"Inauguration day on Monday will be very different from just four short years ago. The celebration and excitement will still be there of course, but the way we share will be completely different."
"Four years ago the Apple iPhone and Google Android were brand new. They were still wet behind the ears. Heck four years ago both RIM Blackberry and Nokia still led the smart phone and handset space."
"Now, four years later, the entire industry is completely different. Today we live in a smart phone world. Sure plenty still use traditional cell phones, but growth in the industry comes from not only smart phones, but all the Apps users work with."
"That means preparing for an event like the inauguration is very different today than it was four short years ago. Four years ago it was about having enough voice, email and text capacity. Today it's about all the new technology and Apps and wireless data. It's about social networks like Twitter, Facebook and LinkedIN. It's about capturing, uploading and downloading audio and video clips and sharing with our friends and family. It's about all the wireless data services and Apps that people use. And all that is in addition to voice, email and text challenges we had four years ago."
"Meeting wireless data capacity in a congested area like this is not as easy as voice. With voice you simply bring in trucks with temporary cell capacity. But with wireless data the problem is not only the cell capacity, but the spectrum shortage as well. It will be interesting to see how carriers like AT&T Mobility, Verizon Wireless, Sprint Nextel and all the others weather the raging storm on Monday."
About Jeff Kagan
Jeff Kagan is available to speak with reporters and journalists offering comment on news stories. He is an Industry Analyst or Tech Analyst and has been quoted in thousands of tech news stories over 25 years in all of the major media.
He follows wireless, telecom Internet, cable television and IPTV and part of the wider consumer electronics and technology space.
Visit his website: at jeffKAGAN.com for disclosures and to learn more.
Reporters: To be added to the Jeff Kagan media eMAIL list for his comments on breaking news stories please send request by email.
Clients: Jeff Kagan has worked with many companies over 25 years as consulting clients.
Contact: Jeff Kagan by email at jeff(at)jeffKAGAN(dot)com or by phone at 770-579-5810.
Kagan is Principal Analyst, Consultant, Columnist and Speaker.