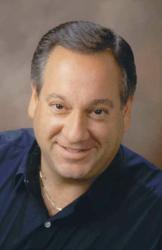 Tech Analyst Jeff Kagan offers comment and is available to speak with reporters, or you may quote him through this release.
Atlanta, GA (PRWEB) February 07, 2013
Alcatel-Lucent made their fourth quarter and 2012 results public today. A New York Times article titled, Alcatel-Lucent Chief Resigns as Company Posts Loss, spells out the problems the company is dealing with. Alcatel-Lucent makes telecommunications equipment.
Telecom Analyst Jeff Kagan weighs in here with a few comments on this story.
"What a difference a few short years can make. During the late 1990's, Lucent was at the top of its game. So much money was being invested by so many different companies, both in the United States and worldwide and companies like Lucent were winning big." Says Jeff Kagan Industry Analyst.
"Then suddenly the plug was pulled and companies like Lucent watched the air flow out of their balloon faster than they could control. The resulting company was smaller and weaker and struggling for survival. That's when Alcatel decided it was time to acquire Lucent." Says Tech Analyst Jeff Kagan.
"That moment when a weak Lucent was acquired by strong Alcatel was the best the new company ever seemed to see. It's been downhill every since. They have been through several CEO's, from both sides of the Atlantic and still success and growth is just not occurring. Why?" asks Kagan.
"Companies are growing, the industry is transforming, the Internet is exploding, every company needs more gear, so why isn't Alcatel-Lucent wildly successful? That is the big question." Asks Jeff Kagan. "Is it the direction of the company? Is it the way they interact with the marketplace? Is it the way they position themselves looking backward instead of forward? I believe that a failure in marketing and messaging is one of the key problems the company has faced during the last several years." Says Jeff Kagan.
"Will new leadership be the key to unlock the future for Alcatel-Lucent? I firmly believe leadership is the key. Just like the ingredients can make any dish either delicious or a disaster, the right leadership is key here. If Alcatel-Lucent can find the right leader and put the company on the right track, I believe it can be successful again. However a lot of water has already gone under the bridge, and time is key. They must find the right leader and strike out on the right path quickly. Before it's too late." Says Jeff Kagan.
About Jeff Kagan
Jeff Kagan is an Industry Analyst who is regularly quoted by the media over the last 25 years.
He offers comment on wireless, telecom and tech news stories to reporters and journalists.
He has also been quoted as a Tech Analyst, Wireless Analyst, Telecom Analyst and Principal Analyst depending on the focus of the story.
He follows wireless, telecom, Internet, cable television and IPTV. He also follows the wider and more general consumer electronics and technology space.
Visit his website: at jeffKAGAN.com to learn more and for disclosures.
Reporters: Jeff Kagan sends comments by email to reporters and the media. If you would like to be added to this email list please send request by email.
Clients: He has worked with many companies over 25 years as consulting clients.
Contact: Jeff Kagan by email at jeff@jeffKAGAN.com or by phone at 770-579-5810.
Kagan is an Analyst, Consultant, Columnist and Speaker.