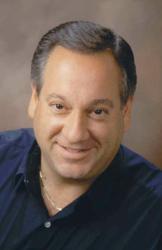 Industry Analyst Jeff Kagan offers comment and is available to speak with reporters, or you may quote him through this release.
Atlanta, GA (PRWEB) February 09, 2013
On February 9, 2013 Reuters and The New York Times covered AOL earnings in an article titled, AOL Profit Rises on Strong Ad Sales.
The following are comments by Tech Analyst Jeff Kagan.
"AOL was one of the first companies to offer Internet access. They led the industry back in the 1990's. Since then customers have been able to get the same Internet access over high-speed lines through companies they already do business with like their telephone company or their cable television company. AOL has been struggling to re-ignite growth." Says Industry Analyst Jeff Kagan.
"This is first time in a long time that we have seen meaningful growth at AOL. Their numbers show the best growth in almost a decade thanks to search and ad sales." Says Kagan.
"This is one good quarter. While on one hand we want to offer CEO Tim Armstrong and the entire AOL team a pat on the back, at the same time we want to make sure this is sustainable. We don't yet know whether they can continue this same performance. So we'll just have to keep our eyes on AOL going forward to see whether this was a fluke or whether they are onto something that could be ongoing." According to Jeff Kagan.
About Jeff Kagan
Jeff Kagan is an Industry Analyst who is regularly quoted by the media over the last 25 years.
He offers comment on wireless, telecom and tech news stories to reporters and journalists.
He has also been quoted as a Tech Analyst, Wireless Analyst, Telecom Analyst and Principal Analyst depending on the focus of the story.
He follows wireless, telecom, Internet, cable television and IPTV. He also follows the wider and more general consumer electronics and technology space.
Visit his website: at jeffKAGAN.com to learn more and for disclosures.
Reporters: Jeff Kagan sends comments by email to reporters and the media. If you would like to be added to this email list please send request by email.
Clients: He has worked with many companies over 25 years as consulting clients.
Contact: Jeff Kagan by email at jeff(at)jeffKAGAN(dot)com or by phone at 770-579-5810.
Kagan is an Analyst, Consultant, Columnist and Speaker.