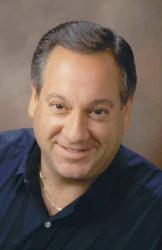 Industry Analyst Jeff Kagan is available to speak with reporters and journalists, or you may quote him directly through this release.
Atlanta, GA (PRWEB) January 16, 2013
Wireless analyst Jeff Kagan offers comment on today's news about how Apple has cut its component orders for the iPhone 5 due to softer than expected sales. This is according to an article in the Wall Street Journal on Monday January 14.
"All bet's are off." Says Jeff Kagan. "The Apple iPhone, which until now has blow away all forecasts, seems to be hitting sort of a sales weakness. This is very un-Apple-like."
"Remember, there are two Apples. One is the company that makes the iPhone and iPad and its customers continue to rave about them. The other is as an investment and this softness from Apple has put many investors into sort of a la-la-land. People just don't know what's coming next. Is this a temporary lull, or is this a sign of things to come? This is uncharted territory for the Apple investor. On the other hand Apple customers continue to be delighted." Says Kagan.
Carriers like AT&T, Verizon and Sprint see this and are expanding beyond smart phones into other industry segments. Example, AT&T Mobility is moving into home security and automation and Verizon partnered with Delphi in the automotive side and there is much more.
What's the future hold for Apple?
Will they recover and start their rapid growth again, or will they continue to slow?
Read further comments from Jeff Kagan here at Apple iPhone Sales Weaker Than Expected | Jeff Kagan Industry Analyst