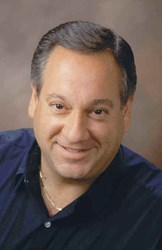 Technology Industry Analyst Jeff Kagan is available to speak with reporters, or may be quoted through this release.
Atlanta, GA (PRWEB) October 01, 2013
AT&T is taking on Google with ultra-fast Internet service starting in Austin Texas, says Bloomberg, Oct. 1.
Tech analyst Jeff Kagan offers comment on this story.
"Congratulations both to AT&T and to the citizens of Austin Texas. AT&T will enter the ultra-high speed Internet race in Austin. Add that to Google Fiber high speed service which is also planned for Austin and it looks like the high speed Internet wars are on." Says Principal analyst Jeff Kagan.
"So far three companies are rolling into the very high speed Internet market, Google, AT&T and C Spire. These are three different kinds of companies. Google is not a network, yet they are getting into the high speed Internet business. AT&T already provides Internet and now will offer a much faster service. C Spire is a wireless company who is expanding beyond wireless with their wire line expansion." Says Kagan.
"Telephone companies like AT&T, Verizon and CenturyLink were the first to offer high speed Internet with DSL. In recent years cable television companies like Comcast, Time Warner and Cox Cable have also jumped into this space. Wireless also offers a high-speed connection. However no one is offering this ultra high speed Internet connection. Google started this high-speed dance by beginning to offer service in Kansas City. Now everyone is hoping for this kind of speed." Says Kagan.
"Austin is one of the next cities Google is rolling into. Last week C Spire announced their plans for ultra fast Internet. Months ago AT&T said they are joining the race, and this speed is going to be very attractive. The race is on. Five years ago I don't think super high speed Internet was important. However once this level of service is introduced, suddenly everyone wants it, whether they actually need it or not." Says Kagan.
"So Verizon, CenturyLink, Windstream and other wire line and in fact other wireless carriers like Sprint, T-Mobile and US Cellular, where are you in this high speed race? Will you join in? I say yes. It's just a matter of when. Otherwise they will begin to lose business to these faster competitors." Says Kagan.
"Google started this war. Now as other competitors like AT&T and C Spire are joining in things are going to start to change. Not only will speeds increase, but competition will mean speeds will continue to increase and prices should stay lower as well. That's very good news for business and consumer customers." Says Kagan.
Not only in Austin, but according to AT&T CEO Randall Stephenson, "I fully expect you'll see us doing multiple markets like this over the next few years."
About Jeff Kagan
Jeff Kagan is a Technology Industry Analyst, consultant and columnist who is regularly quoted by the media over 25 years.
He offers comment to reporters and journalists on wireless, telecom, Internet, cable television, IPTV and other tech news stories.
Kagan is also known as a Tech Analyst, Wireless Analyst, Telecom Analyst and Principal Analyst.
Reporters: Jeff Kagan sends comments by email to reporters and the media. If you would like to be added to this email list please send request by email.
Clients: Contact Kagan to discuss becoming a client. He has worked with many companies as consulting clients over 25 years.
Contact: Jeff Kagan by email at jeff(at)jeffKAGAN(dot)com or by phone at 770-579-5810.
Visit his website: at jeffKAGAN.com to learn more and for disclosures.
Twitter: @jeffkagan