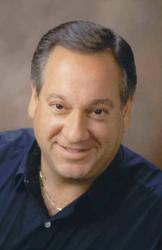 Tech Analyst Jeff Kagan is available to speak with reporters, or you may quote him through this release.
Atlanta, GA (PRWEB) February 25, 2013
At MWC in Barcelona, General Motors and AT&T Mobility announced the GM OnStar service is switching to AT&T from Verizon Wireless, according to Reuters.
The following are comments by Wireless Analyst Jeff Kagan on this news.
"When General Motors OnStar began in the 1990's, it launched on Verizon and stayed there, until now. Suddenly GM is switching from Verizon Wireless to AT&T Mobility. This is a big win for AT&T and a big blow for Verizon," says Jeff Kagan, industry analyst. "Especially as we are now entering this new smartphone connected world."
"OnStar was always innovative, but looking forward I think they want to take our breath away. The wireless industry with smart phones and fast 4G data speeds married with OnStar will enable much more for the end user," says Kagan.
Expect OnStar to expand their offering toward infotainment. That means things like streaming audio and video, television and movies, web access, as well as navigation and safety offerings. AT&T Mobility plans to play a major role in helping other companies and in fact industries capitalize on the new wireless opportunity.
Glenn Lurie runs this part of AT&T's business and has been driving rapid growth here. This unit has added almost 250,000 connected devices during the fourth quarter alone.
"There will be a difference between services for the driver and for passengers. Riders will be able to use a new AT&T Wi-Fi hotspot service in the car as well. There are so many new services coming, and new customers that will sign up for these services in coming years. I believe we are just at the very beginning of this period of rapid growth," says Kagan.
"This is part of AT&T's grand plan of connecting the mobile and broadband networks and services. This is part of what they have been talking about over the years. The way we think about communications and entertainment is going to change and expand dramatically," says Jeff Kagan.
Ford Sync is another wireless connectivity service in the automotive field right now.
About Jeff Kagan
Jeff Kagan is an Industry Analyst who is regularly quoted by the media over the last 25 years.
He offers comment on wireless, telecom and tech news stories to reporters and journalists.
He has also been quoted as a Tech Analyst, Wireless Analyst, Telecom Analyst and Principal Analyst depending on the focus of the story.
He follows wireless, telecom, Internet, cable television and IPTV. He also follows the wider and more general consumer electronics and technology space.
Visit his website: at jeffKAGAN.com to learn more and for disclosures.
Reporters: Jeff Kagan sends comments by email to reporters and the media. If you would like to be added to this email list please send request by email.
Clients: He has worked with many companies over 25 years as consulting clients.
Contact: Jeff Kagan by email at jeff(at)jeffKAGAN(dot)com or by phone at 770-579-5810.
Kagan is an Analyst, Consultant, Columnist and Speaker.